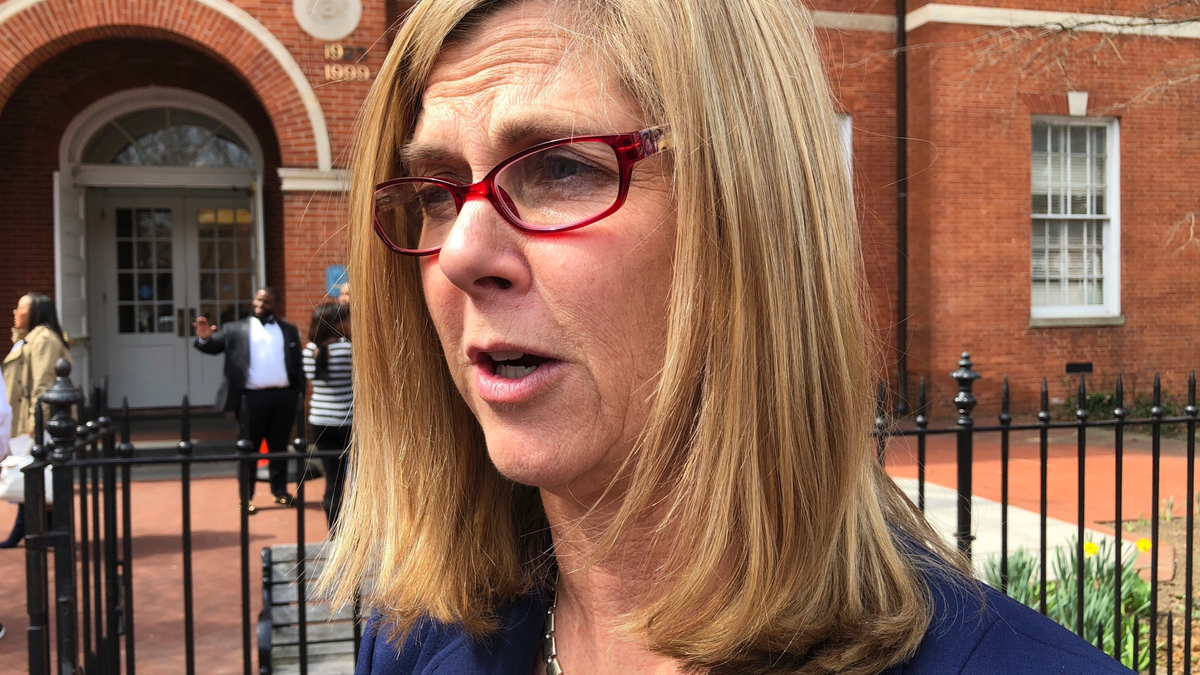 ANNAPOLIS, Md. – A judge delayed the trial of a man charged with killing five people at a Maryland newspaper office until November on Thursday. Also, a deadline for attorneys to change his plea to not criminally responsible by reason of insanity was extended again, as the defense evaluates what an attorney described as his client's "bizarre behavior" and a "history of mental illness."
Anne Arundel County Circuit Court Judge Michael Wachs delayed the trial for Jarrod Ramos from June to Nov. 4, after conferring with attorneys on both sides who agreed to the postponement. Jury selection is set to begin Oct. 30, and the trial is scheduled to last until Nov. 15.
Judge Laura Ripken, who is presiding over the case, gave the defense until April 29 to change Ramos' plea to not criminally responsible, during a hearing earlier in the day. He pleaded not guilty last year to murder in the June attack at the Capital Gazette newsroom.
William Davis, Ramos' attorney, said a mental health expert is working with the defense, and they need more time to consider changing the plea due to a "jaw dropping" amount of court material to review. While Davis argued that the defense needed more time because prosecutors were slow to turn over discovery information, Ripken found that was not the case. She said she granted the extension because of the amount of information involved.
Davis said a mental health expert will need to talk to Ramos, after the defense reviews more than 1,800 pages of court records and interviews.
"We have started the evaluation process," Davis told the judge.
Davis also made several references to his client's "bizarre language" and "bizarre behavior" leading up to the attack. He said Ramos had "longstanding" mental health issues and a period of "mental health disturbances."
"There's a lot of history that goes into this," Davis said, including people with knowledge of Ramos' "bizarre" behavior.
Ramos, who appeared in court Thursday, had a well-documented history of harassing the newspaper's journalists. He filed a lawsuit against the paper in 2012, alleging he was defamed in an article about his conviction in a criminal harassment case in 2011. The Capital published a story describing allegations by a woman who said Ramos harassed her online for months. The defamation suit was dismissed as groundless and Ramos railed against staff at the newspaper in profanity-laced tweets.
If Ramos changes his plea, the state would conduct its own evaluation to determine whether the defendant was not criminally responsible. A doctor independent from the prosecution would write a report with recommendations. The report would be sent to defense attorneys, prosecutors and the court. Generally, a judge or jury would consider whether the defendant is not criminally responsible after the trial.
"It can be done at the same time" as the trial, Anne Arundel County State's Attorney Anne Colt Leitess said. "It could be determined at the same time, but generally in more recent years what we are seeing is those are two separate hearings."
Ramos has been charged with first-degree murder in the deaths of Gerald Fischman, Rob Hiaasen, John McNamara, Rebecca Ann Smith and Wendi Winters in the attack at the newsroom, where police say he used a shotgun to blast his way inside. He also has been charged with attempted murder and assault related to other people in the newspaper office at the time of the attack and gun crimes.
___
This story has been corrected to show the defense attorney's surname is Davis, not Davies.