Mariah Woods was sexually abused by mom's boyfriend before death, court documents say
A man accused of killing his girlfriend's daughter sexually abused the 3-year-old North Carolina girl before her death, court documents provided by the family show.
Onslow County Sheriff's Office announced on Wednesday the remains found in a creek last week were of Mariah Woods, who was reported missing by her mother five days before the gruesome discovery, FOX8 reported. Earl Kimrey, the live-in boyfriend of Woods' mother, was arrested and charged with concealing the death the day before the body was found.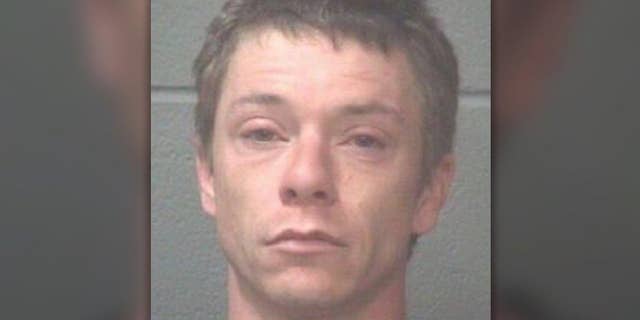 Kimrey allegedly sexually abused Woods and her two younger brothers, police said. He also hit "both the [boys] with a belt" that caused a bloody nose to one of them, according to court documents provided to the Jacksonville Daily News by Mariah's biological father, Alex Woods.
One of the boys told investigators they saw Kimrey allegedly sexually abusing Woods. Mariah's mother knew about the alleged abuse and Kimrey's drug use, according to court documents.
"The respondent mother [Kristy Woods] failed to protect the juveniles from discipline by Mr. Kimrey," the court documents said. "The respondent parents have a history of exposing the juveniles to adult situations and conversation during their ongoing custody battle."
It's still unclear what caused the 3-year-old's death, but an arrest warrant for Kimrey said the live-in boyfriend "did conceal Mariah Woods' death and body, knowing that Mariah Woods died from unnatural causes," according to FOX8. He then "secretly disposed of the dead child's body."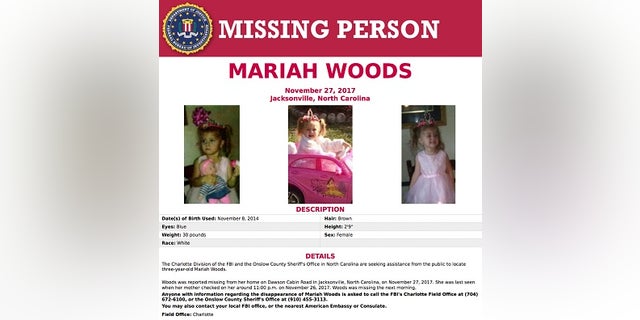 Additional charges against Kimrey could be filed after the autopsy results are made public.