Man writes open letter after Parkland massacre: 'I was almost a school shooter'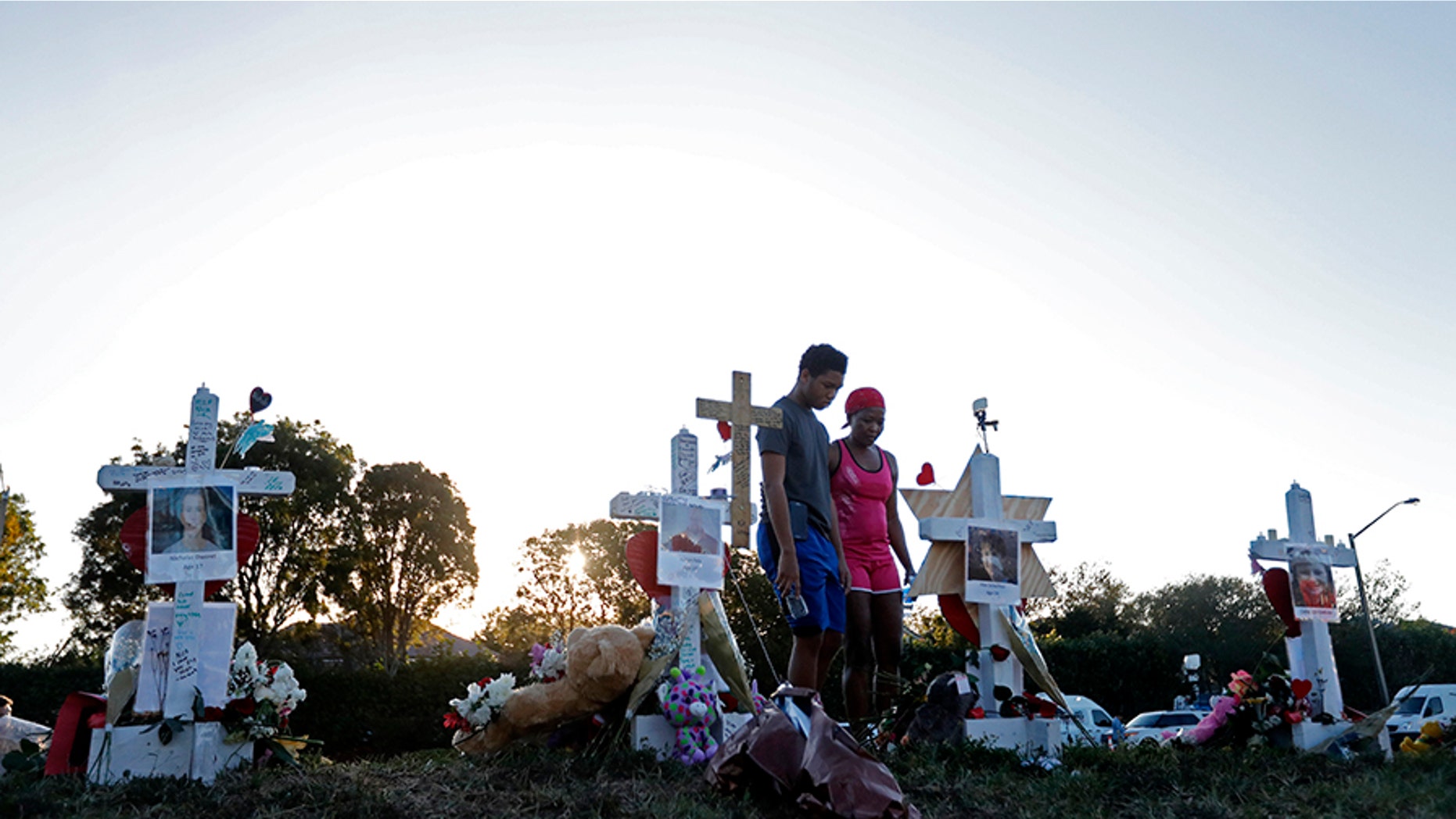 In the aftermath of the deadly Florida high school shooting on Feb. 14 that left 17 people dead, a man named Aaron shared a very personal letter with Colorado-based television station KUSA, describing how decades ago, he too "was almost a school shooter" but said he ultimately wasn't able to be because he "didn't have access to guns."
"I was almost a school shooter," Aaron said. "I didn't carry out anything, I didn't hurt anyone. But in 1996, I almost did the worst possible thing."
Aaron, now a husband and father, divulged secrets of his youth – how he "was very much the outcast" in school, how he was bullied and became "angry." He started stashing different types of weapons in places he frequented.
"I had hidden around me knives, sticks, shanks, brass knuckles, whatever," Aaron wrote. "I always kept one in arms reach."
TRUMP URGES BAN ON 'BUMP STOCKS,' OTHER GUN MODIFIERS
His story, he said, isn't meant "to shock, or to upset people," but rather to point out "that the problem is hard."
He acknowledges the argument that mental health is the problem, adding that in the past, he was depressed and felt as if there was "nothing at all in life to look forward to" and said he "literally had nothing to lose." But the bigger problem for him "was love."
"I had a severe lack of love, and I really think this kid did too," Aaron said.
But the one thing, he said, that would have made his whole situation different and result "in terror," would've been if he could've gotten his hands on guns.
FLORIDA SCHOOL SHOOTING: GUN LAW CHANGES ATTRACT RENEWED GOP INTEREST
"I am not a school shooter because I didn't have access to guns," Aaron said. "Guns don't kill people, people kill people. But people with guns kill lots of people."
Aaron said his life has changed over the years. And while he's still battling his demons, he said he's now better at overcoming them and has things in his life to "live for and to lose."
"If you see someone who looks like they need love, give it to them," Aaron said. "Even a small hug, a word, or a smile could actually save lives. Compassion is the only real way we can stop this. Love people even when they don't deserve it."
Aaron's letter to KUSA comes amid an ongoing debate for gun reform in the United States.