Man who wore clown makeup and bladed gloves when stabbing man to death in Colorado gets 42 years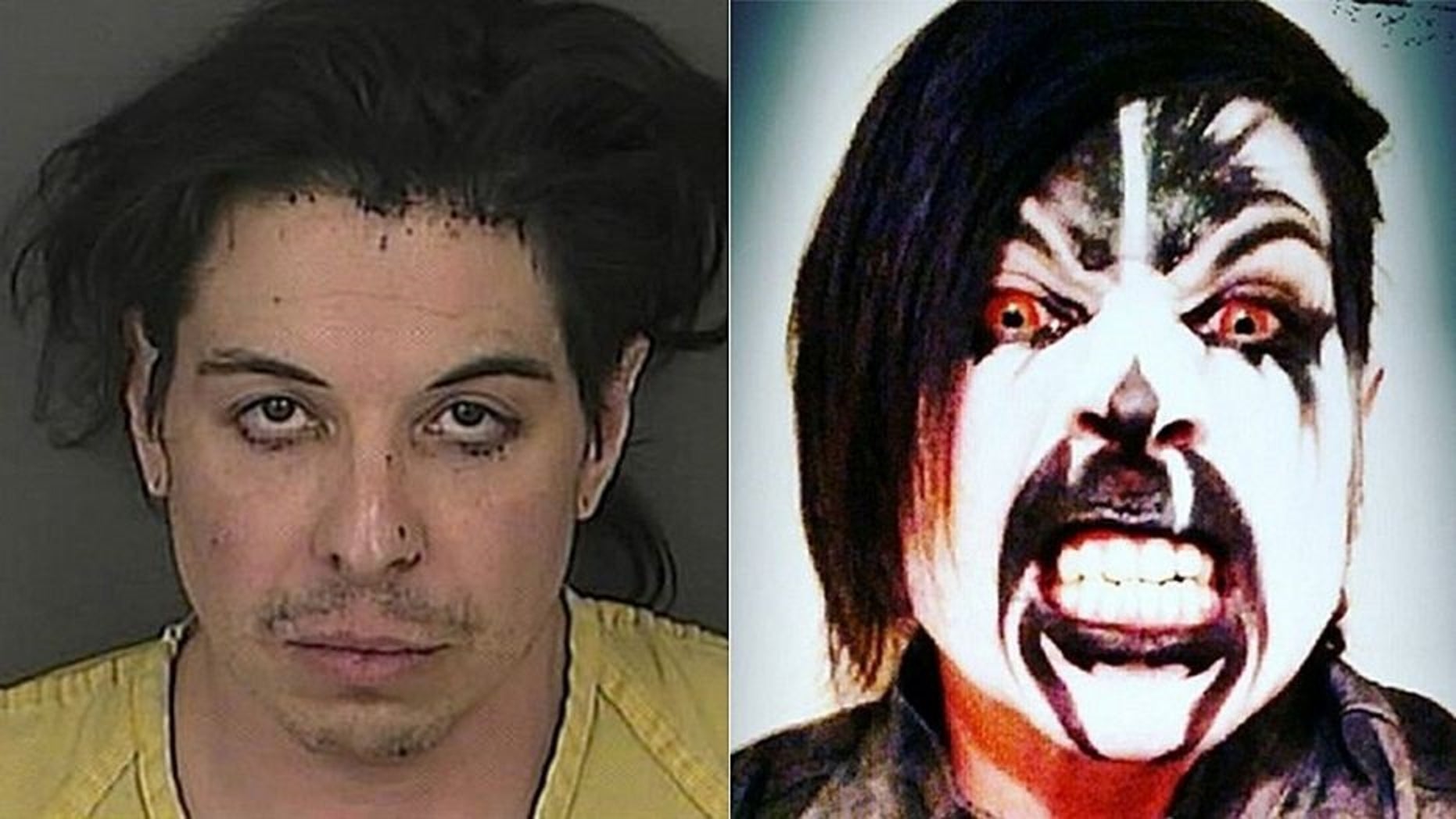 A man who wore demonic white clown makeup and claw-like gloves when he stabbed a homeless man to death in the parking lot of a taco restaurant in Colorado in May 2017 was sentenced on Friday to 42 years in prison.
Christian Gulzow, 37, was sentenced in Denver District Court on a second-degree murder conviction. He was found guilty by a jury in June.
Prosecutors said Gulzow, who identified as Christöf Gülzowprüzenstein, fatally stabbed Brian Lucero, 29, in the parking lot of a Torchy's Tacos on May 23, 2017. The two reportedly got into an argument at a nearby gas station before the deadly assault. Authorities have said Gulzow followed Lucero when he left the store and stabbed him in the neck.
MOLLIE TIBBETTS' FATHER TAKES SEARCH TO THE STATE FAIR
Gulzow was wearing white clown makeup with black streaks and a glove with 2- to 3-inch blades on each finger, witnesses said.
Gulzow was the vocalist of a heavy metal band and claimed to be the founder and promoter of @ΨWorldMusicStudiosΨ and the goth-metal band The Paranormal, the Denver Post reported. He worked at a pizza restaurant and had a son. His Instagram account contained multiple photos of him wearing white makeup. Witnesses said he could be seen riding in town on his scooter wearing makeup and costumes.
CREWS BATTLE GROWING WILDFIRE NEAR HOMES IN CALIFORNIA
Lucero was pronounced dead at the scene. Gulzow was seen riding down a nearby street on a scooter, according to a probable cause statement obtained by FOX31. The 37-year-old was arrested later that morning and was found with his clothing still covered in blood.
When Gulzow was interviewed by police, he claimed Lucero threatened him to "get out of my alley," leading to a fight in which he might have accidentally stabbed him, which did not match with witness statements.
The Associated Press contributed to this report.