Man wanted in Maine deputy's slaying was arrested with the fallen officer's own cuffs, authorities say
The man wanted in connection with the fatal shooting of a Maine deputy was in custody after a four-day intense manhunt, and was arrested with the slain deputy's own handcuffs, authorities said.
John Williams, 29, was captured by authorities Saturday, Somerset County Sheriff Dale Lancaster confirmed during a news conference, adding that he was taken into custody at a camp near Route 139 in Norridgewock.
When asked by a reporter about the detail involving the handcuffs, the sheriff confirmed that the ones used had belonged to Cpl. Eugene Cole, 62, the deceased deputy. The sheriff said he "felt that it was fitting."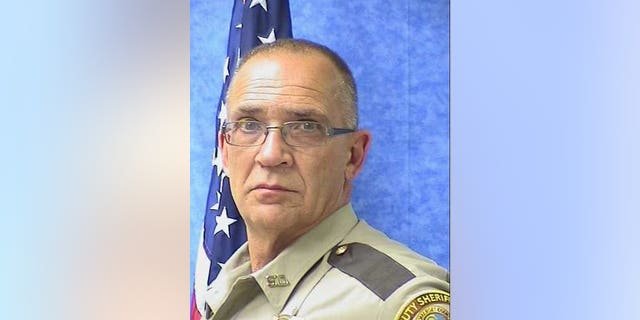 "He was brought to justice using Cole's handcuffs," Lancaster said.
The sheriff said he notified Cole's family about William's capture and "they were relieved, thankful and very grateful."
State Police Lt. Col. John Cote said that Williams was apprehended by a seven-person capture team, comprised of several different law enforcement agencies, and that the suspect did "give limited resistance."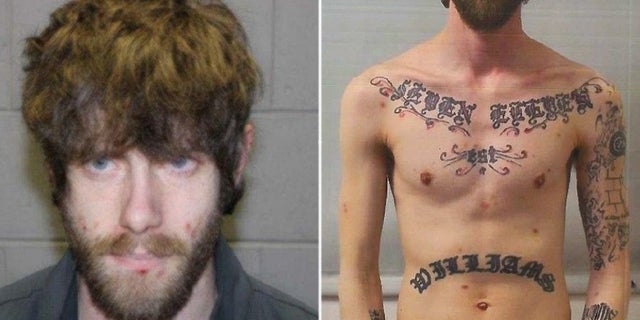 On Saturday, about 150 law enforcement officers remained in the area as searchers took advantage of improving weather to use ground patrols and aircraft to focus on a certain section of woods, where they believed Williams might be hiding.
Williams is accused of fatally shooting Cole of the Somerset County Sheriff's Office on Wednesday. The corporal was killed around 1:45 a.m. on U.S. Route 2 in Norridgewock, 30 miles north of the state capital of Augusta.
Williams has a lengthy criminal background. He was arrested in March for carrying a firearm without a license.
Following the shooting, Williams allegedly stole Cole's cruiser and then robbed a convenience store, officials said. After fleeing the store, he reportedly abandoned the vehicle, which was found around 5 a.m., officials said.
The announcement of Williams' capture came just minutes after a press briefing in which Cole's widow pleaded with Williams to turn himself him.
"This is all that we're asking of you. Please, please talk to us," the widow said.
Lancaster said he was "extremely relieved that we have Williams in custody" and was also "extremely saddened by the death of my deputy."
He described Cole as "an outstanding officer" and said they could "now focus on the important task of respectfully laying our fallen brother to rest."
Cole was a member of the sheriff's office for 13 years and had a son, according to authorities. His funeral is slated for Monday at the Cross Insurance Center in Bangor. A public viewing is set for Sunday at the Skowhegan Armory. The corporal's death is the first time in 29 years that a Maine officer was shot and killed in the line of duty.
Fox News' Travis Fedschun and The Associated Press contributed to this report.