Man slammed puppy into floor in San Francisco store, killing it, police say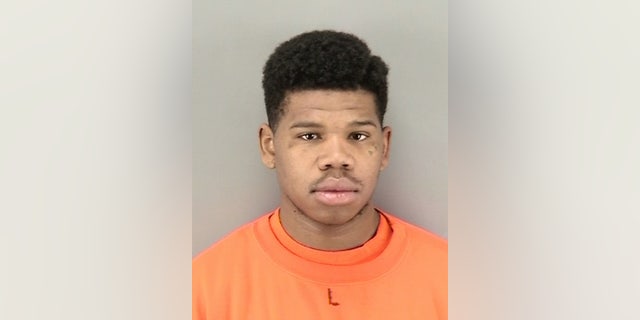 NEWYou can now listen to Fox News articles!
Authorities in San Francisco are searching for a man who killed a puppy on Saturday in a violent attack that was captured on surveillance camera.
The San Francisco Police Department said in a news release the incident happened around 11:42 a.m., and started as an argument between a couple inside a convenience store in the city's Tenderloin neighborhood.
The male suspect, identified as 23-year-old Delos Pierre Gallon of San Francisco, threw canned goods at the woman before grabbing her four-month-old Cocker Spaniel puppy from the arms of another person, according to police.
In surveillance footage released by authorities, the man can then be seen "forcefully" slamming the puppy onto the floor of the store.
WARNING: GRAPHIC VIDEO BELOW
PHOENIX K-9 UNIT POLICE DOG KILLED BY CARJACKER AFTER HIGH-SPEED PURSUIT
Officers transported the dog to San Francisco Animal Care and Control, but he did not survive his injuries.
Authorities said Gallon is wanted on domestic violence, kidnapping and felony animal cruelty charges. The 23-year-old also has a prior arrest for firearms violations and should be "considered dangerous."
Anyone with information about the brutal attack is asked to contact San Francisco police at (415) 575-4444.