Man scheduled to be executed for killing San Antonio police officer in 2001 shooting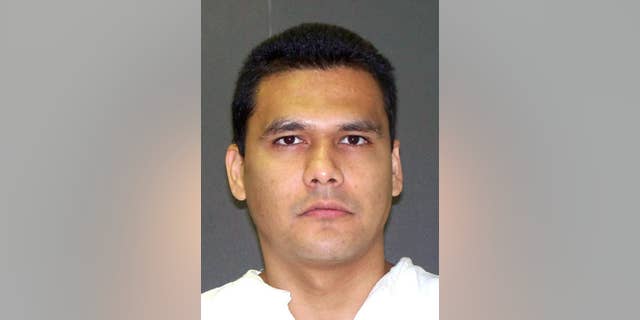 HUNTSVILLE, Texas – Manuel Garza Jr. already had a lengthy criminal record when he was arrested at age 20 for killing a San Antonio police officer who stopped him outside an apartment complex in 2001.
Garza is scheduled to be executed Wednesday evening for the shooting death of 37-year-old John "Rocky" Riojas.
The 35-year-old Garza would be the sixth convicted killer put to death in Texas this year.
Testimony at Garza's trial showed the officer was shot with his own gun in a struggle as he caught up with Garza, who had tried running away. Garza said he ran because he had outstanding warrants and didn't want to go back to jail.
No late appeals for Garza are pending in the courts. The U.S. Supreme Court refused to review his case last year.