Man Fatally Shot at 'Occupy Burlington' Protest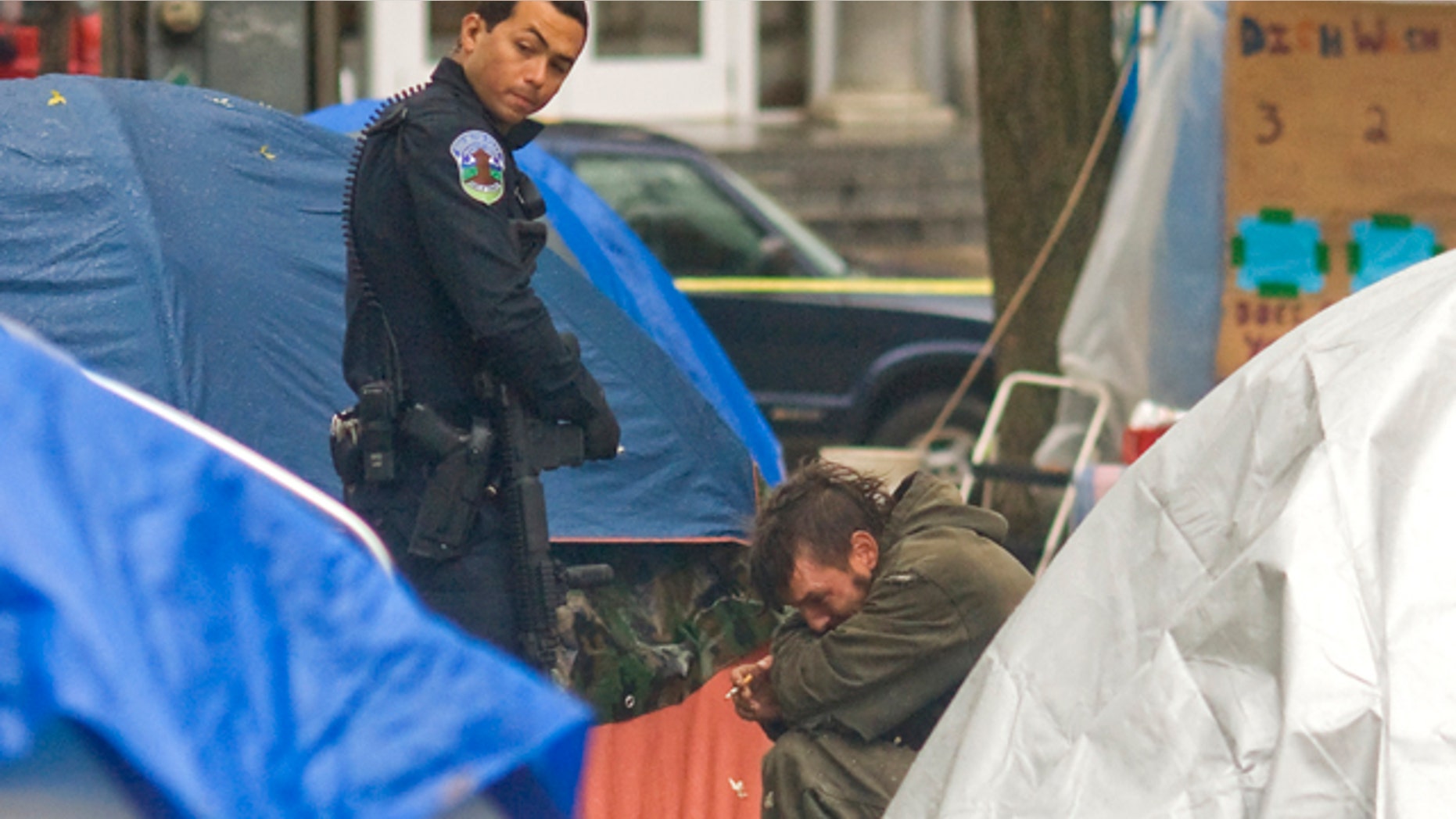 BURLINGTON, Vt. – A 35-year-old man died Thursday from a gunshot wound sustained at the "Occupy Burlington" encampment, but the circumstances surrounding the shooting were unclear, the Burlington Free Press reported.
The man was transported to a nearby hospital in "grave" condition at around 2:20pm local time but he later died of his wounds. A gun was recovered in City Hall Park, where "Occupy Burlington" protesters have been camped since Oct. 28, the newspaper said.
Several protesters and a camp organizer said they believe the man shot himself, according to the Free Press and WPTZ-TV.
Police responded to the area after reports of a gunshot. They removed a motionless man from a green tent and there was blood in the area, the newspaper said.
Authorities said it would take hours to sort out what happened. "We do not believe the public is at risk," said Burlington Deputy Police Chief Andi Higbee.
Police cordoned off the encampment and the Free Press reported that some protesters have been crying.