Man caught urinating on a Philadelphia synagogue charged by cops
Authorities in Philadelphia charged a man Wednesday after he was caught on video during the weekend urinating on a synagogue after making an indecent hand gesture towards a surveillance camera.
Sheidali Dzhalilov, 23, turned himself into police Tuesday, FOX29 reported.
He's been charged with ethnic intimidation, indecent exposure, institutional vandalism and related charges in connection with the incident.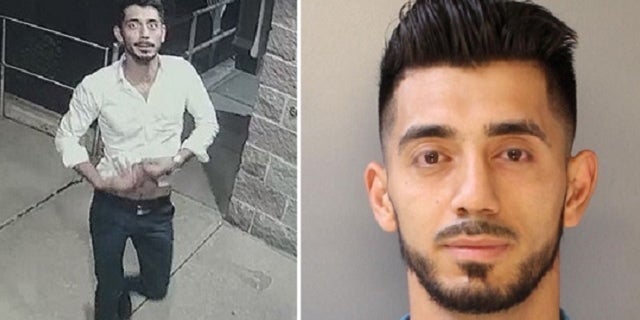 Philadelphia police said the 23-year-old was caught on video walking towards a synagogue around 12:20 a.m. making obscene hand gestures in the direction of a security camera.
Surveillance footage then showed a man identified as Dzhalilov urinating on the walls of the building, and the sidewalk directly in front of the doors of the synagogue.
Police said after the lewd incident, he got into the passenger seat of a white four door sedan, and left the area.