Man arrested in ex-Playboy model's strangulation death in Pennsylvania home
NEWYou can now listen to Fox News articles!
A man was arrested Wednesday in Pennsylvania and charged with murder in the death of a former Playboy playmate who was found strangled in her apartment last week.
Jonathan Wesley Harris, 30, was taken into custody in Pittsburgh after he fled the Philadelphia area, where playmate Christina Carlin-Kraft, 36, was found, the Montgomery County District Attorney's Office said.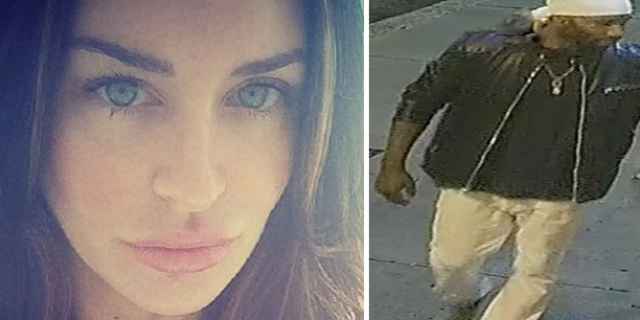 Carlin-Kraft was found dead on Aug. 22 in the bedroom of her condo in the upscale suburb of Ardmore, located just west of Philadelphia. Her cause of death was ruled "ligature strangulation."
Investigators said that in the early hours on the day she was killed, Carlin-Kraft left her apartment, and was seen on surveillence video meeting Harris and entering a vehicle together.
DAD PLEADS GUILTY TO KILLED 6-WEEK-OLD INFANT BY SHOVING FINGERS DOWN THROAT, AUTHORITIES SAY
Just after 3 a.m., the two entered Carlin-Kraft's apartment. The district attorney's office said that the front door of her home was opened at 3:08 a.m. and the back door, which led to a terrace, was closed at 5:19 a.m.
During this period, "a violent struggled occurred in the apartment" and Carlin-Kraft "was beaten, her nose was broken and she was strangled to death."
Police filed an arrest warrant on Tuesday, and on Wednesday, Harris was charged with first-degree murder in Carlin-Kraft's death.