Man arrested in Detroit EMT stabbings charged in 2 cold cases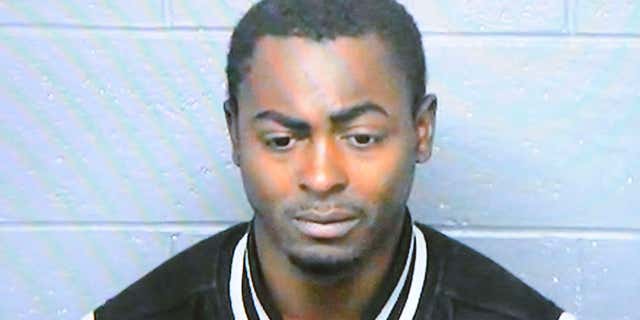 DETROIT – A man suspected in the stabbing of two emergency medical technicians in Detroit has been charged in two cold cases, including the 2006 sexual assault and killing of a teenager, police said Wednesday.
Police say it's an incredible coincidence: Just hours before the EMTs were attacked with a box cutter on a Detroit street early Tuesday, investigators had begun searching for Michael Montgomery. Prosecutors had approved a first-degree murder charge Monday in the nearly decade-old death of a 16-year-old girl.
Sgt. Lance Sullivan said the key evidence was DNA on a swab taken from Montgomery during an arrest earlier this year. The results became available last week.
"It has to be one of strangest incidents I've ever seen with the cases being connected. ... I was shocked," said Sullivan, who leads the cold case homicide unit.
Montgomery, 30, appeared in court via jail video on the murder charge and was denied bond Wednesday. He looked stunned and kept his head down at times during the brief hearing. A defense lawyer will be assigned.
Montgomery hasn't been charged in the stabbings of EMTs Kelly Adams and Alfredo Rojas, but some action is expected by the end of the week, Assistant Chief Steve Dolunt said.
"He did not resist and now he's apologetic," Dolunt said, referring to Montgomery's arrest. "Too little, too late for me."
Adams and Rojas responded to a 911 call and were attacked while tending to Montgomery's girlfriend, who had an injured ankle. Police said the EMTs had refused to allow him to get in the ambulance around 12:30 a.m. Tuesday.
Rojas and Adams were released from a hospital Wednesday, about 36 hours after the stabbings. Dolunt said they suffered serious injuries to their face and hands and "almost bled out."
"I got lucky — lucky, blessed," Rojas told WDIV-TV, with his hands bandaged and cuts under his right eye.
Besides the 2006 homicide, Montgomery also is charged with kidnapping and sexually assaulting a 33-year-old woman in December 2005.