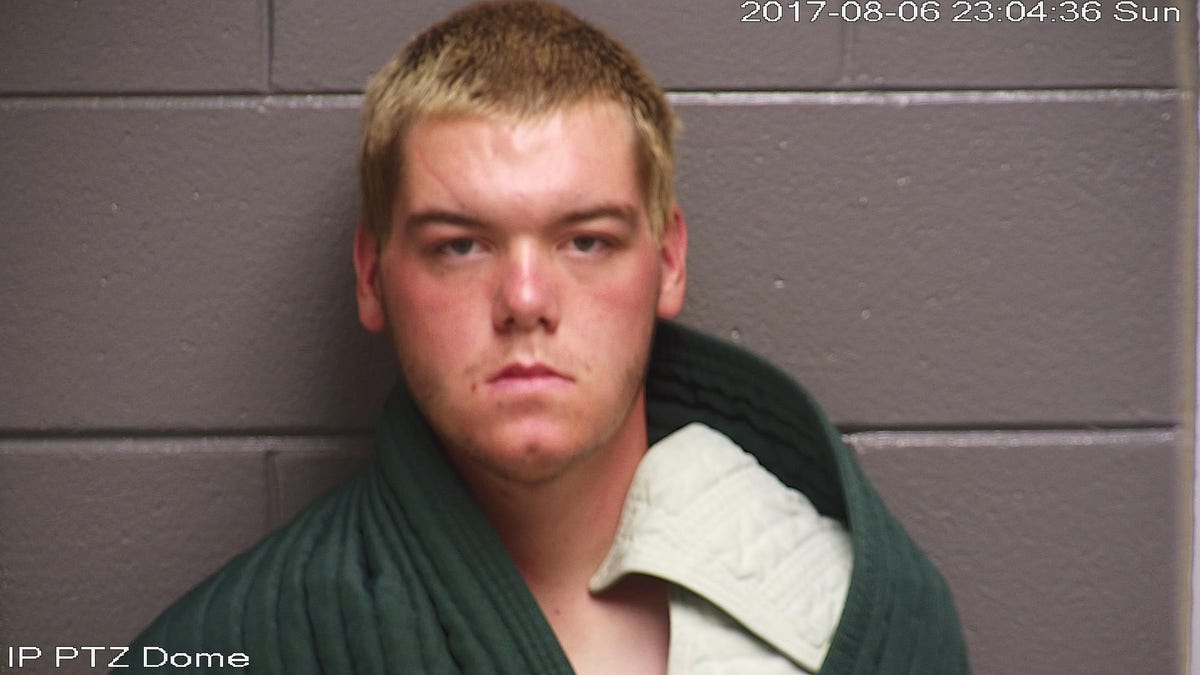 A Kentucky man reportedly told police he blacked out and took on "another personality" Saturday when he tried strangling a woman in a cemetery.
Brice Gross, 19, sneaked behind a woman Saturday evening in the Georgetown Cemetery and attacked her, placing his hands around the woman's neck, police said. The woman fought off Gross and ran away.
Gross later told WKYT he blacked out and took on "another personality" when he was at the cemetery visiting his uncle's grave.
"I vaguely remember getting her to the ground and then running," Gross told the news station. "That's just about it. I don't remember anything else."
DATING APP MAY HAVE BEEN USED TO LURE MEN TO DEATHS, TEXAS INVESTIGATORS SAY
Gross told police he planned to strangle the woman until she was unconscious, then place her in the back of his trunk. He would then place a rock on the vehicle's gas pedal to send the woman and the vehicle into the water, according to the police report.
Gross claimed he has several hundred personalities, but never one that committed a violent act before, according to WKTY. He blamed visiting his uncle's grave for his personality change.
ARIZONA WOMAN SENTENCED TO DEATH AFTER LOCKING YOUNG COUSIN IN BOX, KILLING HER
"Because if that really -- I don't doubt it did happen -- but since it happened, my personalities are very dangerous, evidently," he said. "More dangerous than I thought they were."
Gross was arrested shortly after the incident and charged with attempted murder and kidnapping.