Man accused of murdering New York City nurse may be connected to six other slayings: officials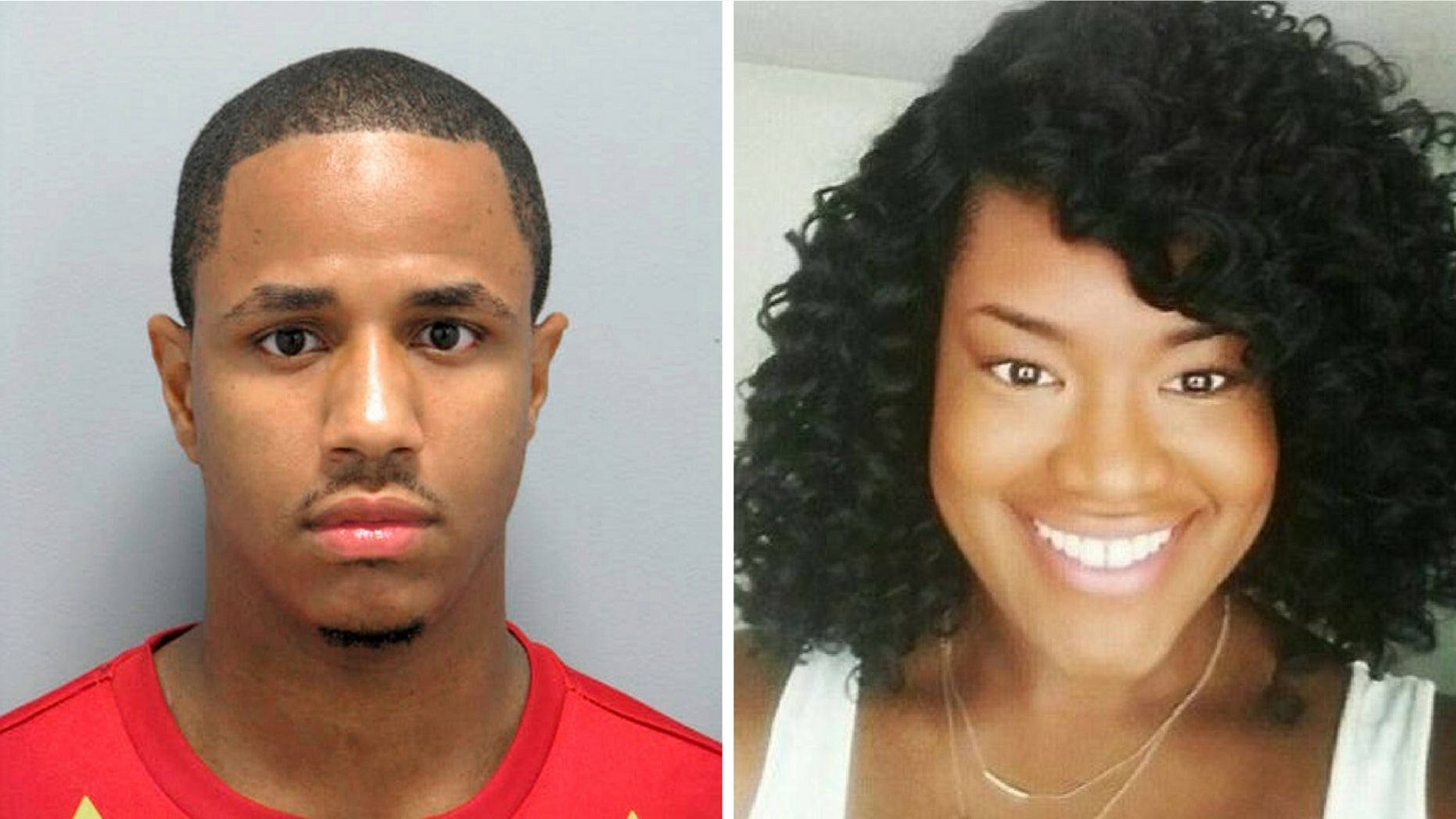 The man accused of murdering a New York City nurse last week may be connected to multiple slayings, law enforcement officials said.
Danueal Drayton, 27, of New Haven, Conn., was accused of murdering Samantha Stewart last week. Stewart, a nurse, was found dead on July 17 inside her Queens home.
Stewart's brother discovered her unconscious with injuries to her neck and head. She was naked and wrapped in a white sheet on the floor of her bedroom.
Her teeth were knocked out and she had injuries to her neck. Authorities pronounced her dead at the scene.
Officials believe Drayton and Stewart met on Tinder. Her family said surveillance footage from a Brooklyn restaurant the two went to before her death helped identify the suspected killer.
Investigators believe Drayton may have used the online dating site and other social media sites to prey on his victims. He allegedly confessed to six other killings, police sources told the Daily News.
Drayton admitted to a "pair of killings" in Connecticut as well as "single slayings" in Long Island's Suffolk County and the Bronx, the Daily News reported. He also claimed he murdered a person in Long Island's Nassau County or Queens. It was not immediately clear if he committed the killings.
TWO MASSACHUSETTS POLICE OFFICERS SHOT WHILE INVESTIGATING 'DISTURBANCE,' AUTHORITIES SAY
"I believe that there will be more victims," New York City Police Department Chief of Detectives Dermot Shea said.
Drayton has a lengthy arrest record and was known to law enforcement. He was arrested in Nassau County in June.
This week, Drayton was arrested in North Hollywood, Calif., after he held a woman captive in an apartment - he is believed to have flown to California following Stewart's death.
He allegedly sexually assaulted and choked the woman, and refused to let her leave her apartment on July 22 and 23. Shea said Drayton was arrested on Tuesday "prior to possibly taking another life."
Drayton was charged with "attempted murder, forcible rape, sexual penetration by foreign object and false imprisonment," the Los Angeles County Court said. He is being held on $1.25 million bail and is set to make a court appearance on Monday. He could face up to life in prison if convicted, the Daily News reported.
"Our priority was to get a very dangerous person off the street," Shea said. "The pressing need was to get this guy off the street before someone else gets hurts."
POPE ACCEPTS BISHOP MCCARRICK'S RESIGNATION AMID CHILD ABUSE ALLEGATIONS
The nurse's father, Kenneth Stewart, said his daughter was "tortured," NBC 4 New York reported.
"She was tortured," he said. "Tied up and tortured for hours. I just imagine the pain she endured in the last moments of her life."
Fox News' Lucia I. Suarez Sang and the Associated Press contributed to this report.