Major Blizzard Takes Aim at Washington, Balitmore; Could Impact 50 Million +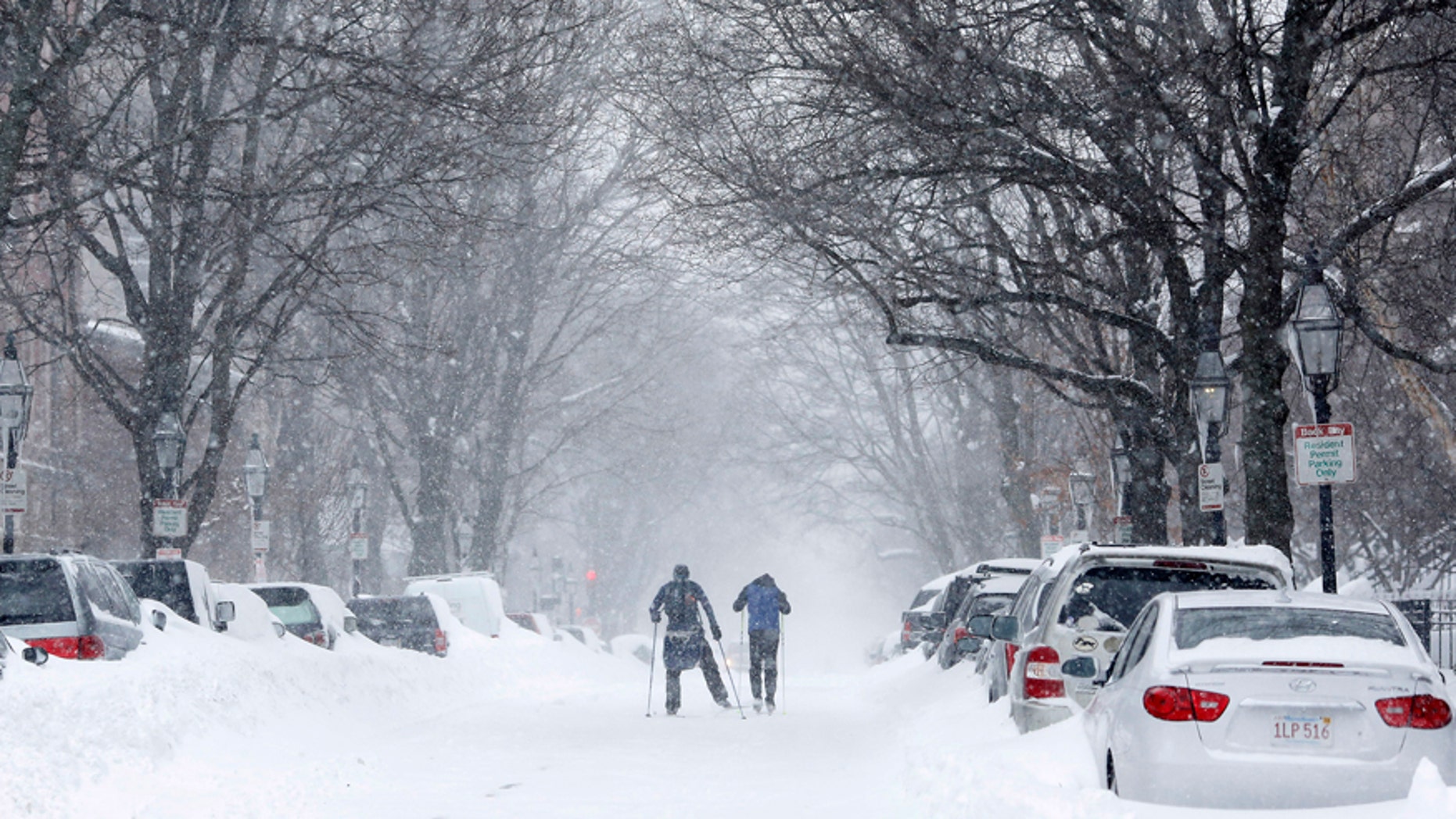 As a major storm takes aim at the Mid-Atlantic and Northeast, government preparing to shutdown today in Washington. DC could get as much as two feet of snow.. along with Baltimore. Heavy snow and blizzard conditions expected in parts of five states. 50 million people in the storms' path.
We've got Fox team coverage including Rick Reichmuth, Maria Molina, Peter Doocy, Jonathan Serrie, Abby Huntsman, Peter Barnes and Douglas Kennedy.
Despite the storms, the campaign flurry continues unabated.
1000EST -- Fmr FL Gov Jeb Bush appears on America's Newsroom from Stratham, NH. LIVE via LiveU
1200EST -- Dr Ben Carson holds a town hall meeting. Ringgold County Hospital, Mt. Ayr, IA. LIVE via LiveU
1240EST -- Carly Fiorina speeks at March for Life. Grounds of the Washington Monument, Washington, DC. LIVE
1240EST -- OH Gov Kasich appears interview on Cavuto Coast to Coast. LIVE via LiveU
1300EST -- OH Gov Kasich holds a town hall meeting. Franklin VFW Post 1698, Franklin, NH. LIVE via LiveU
1000EST -- Sen Sanders holds a town hall meeting. N. Conway Community Center, N. Conway, NH. BABY POOL COVER
1130EST -- The DNC Exec Cmte holds their Spring Executive Cmte meeting via conference call. AUDIO
1130EST -- Hillary Clinton holds a town hall meeting. Rochester Opera House, Rochester, NH. LIVE via LiveU
1300EST -- Sen Sanders holds a meeting with students. Concord High School, Concord, NH. BABY POOL COVER
Senator Bernie Sanders and Donald Trump have opened up solid leads in Iowa according to new CNN/ORC polling released last night. Sanders leads Clinton 51 to 43% among likely caucus goers. On the GOP side, Trump leads Cruz 37% to 26%. Rubio is third at 14%.
The National Review has unveiled a coordinated attack against Donald Trump. 22 major conservatives have come out against Donald Trump.
Meanwhile more establishment Republicans are getting behind Trump considering him better than  Ted Cruz.
It looks like stocks could surge today. World markets were higher and oil prices have recovered some after hitting 12 year lows this week.
Somalia forces have ended a terror siege that left at least 20 dead in Mogadishu. Al-Shabab suspected.
A Taliban splinter group that claimed responsibility for a terror attack on a university in Pakistan that left more than 20 dead is vowing more  attacks similar to the attack on the college.
Tunisia has declared a curfew after rioting across the country over unemployment. There were reports of vandalism in several Tunisian cities.
North Korea says it has detained an American student in the country as a tourist.