Maine lobstermen free seal pup in caught in fishing nets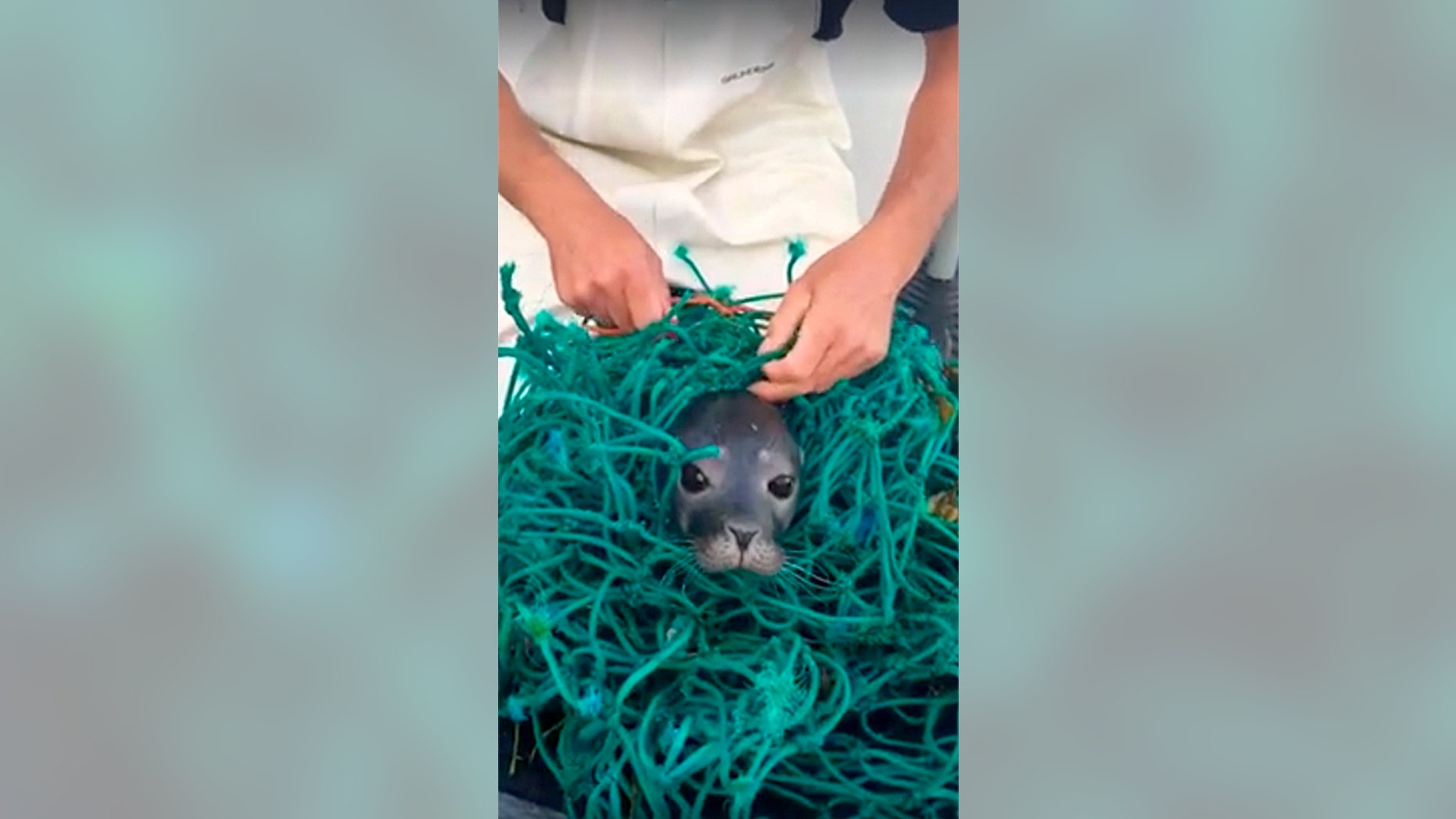 Two Maine lobstermen became social media sensations after video of them rescuing a seal pup went viral.
WCSH-TV reported that Jeremy Willey and Jeffrey Door were working off the coast of Owls Head, Maine, Monday when they saw a baby seal floating in a huge tangle of rope.
Door pulled the trapped seal aboard near Matinicus Rock and Willey cut the rope around it to free the creature.
VIDEO: OCTOPUS AND GIANT SEAL BATTLE TO THE DEATH
With a pat on the head, the seal was delivered back to the water.
The men said they are shocked about the attention the video has received, but said they were just doing their job, WMTW reported.
The video of the rescue has been viewed on Facebook thousands of times.