Los Angeles deputies aim to quell tide of human trafficking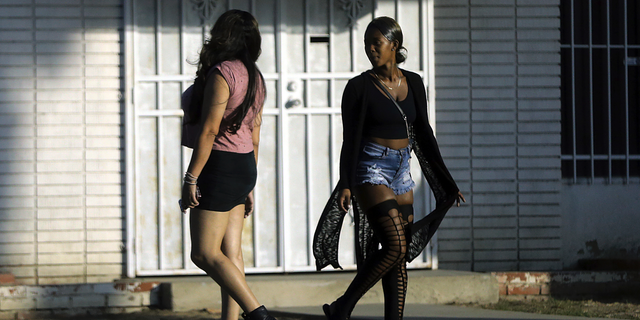 COMPTON, Calif. – Los Angeles County is trying something new to get women out of the sex trade.
The nation's most populous county is widely regarded as the U.S. epicenter for human trafficking, mostly women forced into prostitution.
The sheriff's department is aiming to get handcuffs on the traffickers and the men who pay for sex while providing the help women and girls need to leave the sex trade.
The technique was on display recently in Compton. While deputies arrested 17 men who solicited undercover officers, the seven women and a 13-year-old girl who were being trafficked were met by counselors who provided information on emergency housing, social services and legal help.
Captain Chris Marks said police don't want to arrest the women — they want them to have the tools to get off the streets.