Long Beach man charged with killing Saudi student found along California desert interstate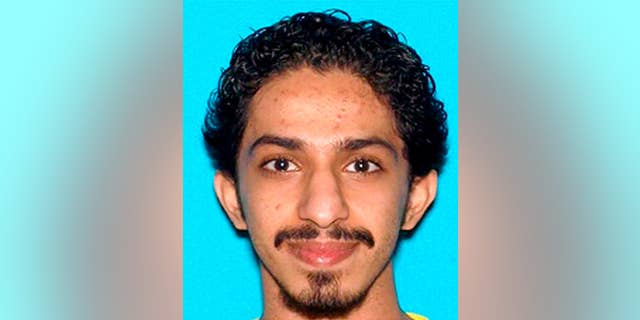 SAN FERNANDO, Calif. – A Long Beach man was charged Monday with killing a Saudi Arabian college student whose body was found along a Southern California desert freeway, nearly 150 miles from his home.
Agustin Rosendo Fernandez, 28, was charged with murder with the special circumstances of the crime being committed during a robbery and carjacking. The complaint also alleges personal use of a deadly weapon, a knife.
Los Angeles County prosecutors haven't decided whether to seek the death penalty or life in prison without possibility of parole.
Fernandez remained jailed, and it was not immediately clear whether he had an attorney.
He is charged with killing 23-year-old Abdullah Abdullatif Alkadi, who vanished Sept. 17 from his home near California State University, Northridge, where Alkadi was majoring in electrical engineering.
According to prosecutors, Fernandez met Alkadi through social media where the student had posted an ad to sell his car.
Fernandez was arrested Thursday — the day that Alkadi's body was found along Interstate 10 in the Palm Desert.
At least two people initially were arrested, but only Fernandez was charged with a crime.
Alkadi came from Khobar, Saudi Arabia, and was one of seven children. He had been in the United States since 2010, his brother, Ahmed Alkadi, 32, told the Los Angeles Daily News on Sunday.
"He had a very promising future," the brother said. "He wanted to have a good education in this country. ... He wanted to make his family, his parents and himself proud."
In his Twitter profile, Alkadi described himself as an "ambitious guy who's looking to make (a) difference in the future."
His brother said the student "was always smiling, very kind with people and very sincere about people's emotions."
"Who will guess that a guy who never had a fight before, that has a good impression among the community — the Saudi community and the citizens here — who would imagine that such a thing could happen to him?" the brother said. "But it's not in our hands."
Around the time he disappeared, Alkadi sold one of his cars, an Audi S-5, via Craigslist, Ahmed Alkadi said. The asking price was more than $35,000, the brother said.
Ahmed Alkadi planned to take his brother's body back to Saudi Arabia for burial.
"Regardless of any nationality and religion, he's a human being, and he didn't deserve to die," he said. "He was a peaceful guy. Regardless of any barriers we have with language or religion, he's a human being. I would like the public to pray for his soul to have peace in eternity."