Live stream of giraffe birth temporarily pulled from YouTube over 'nudity & sexual content'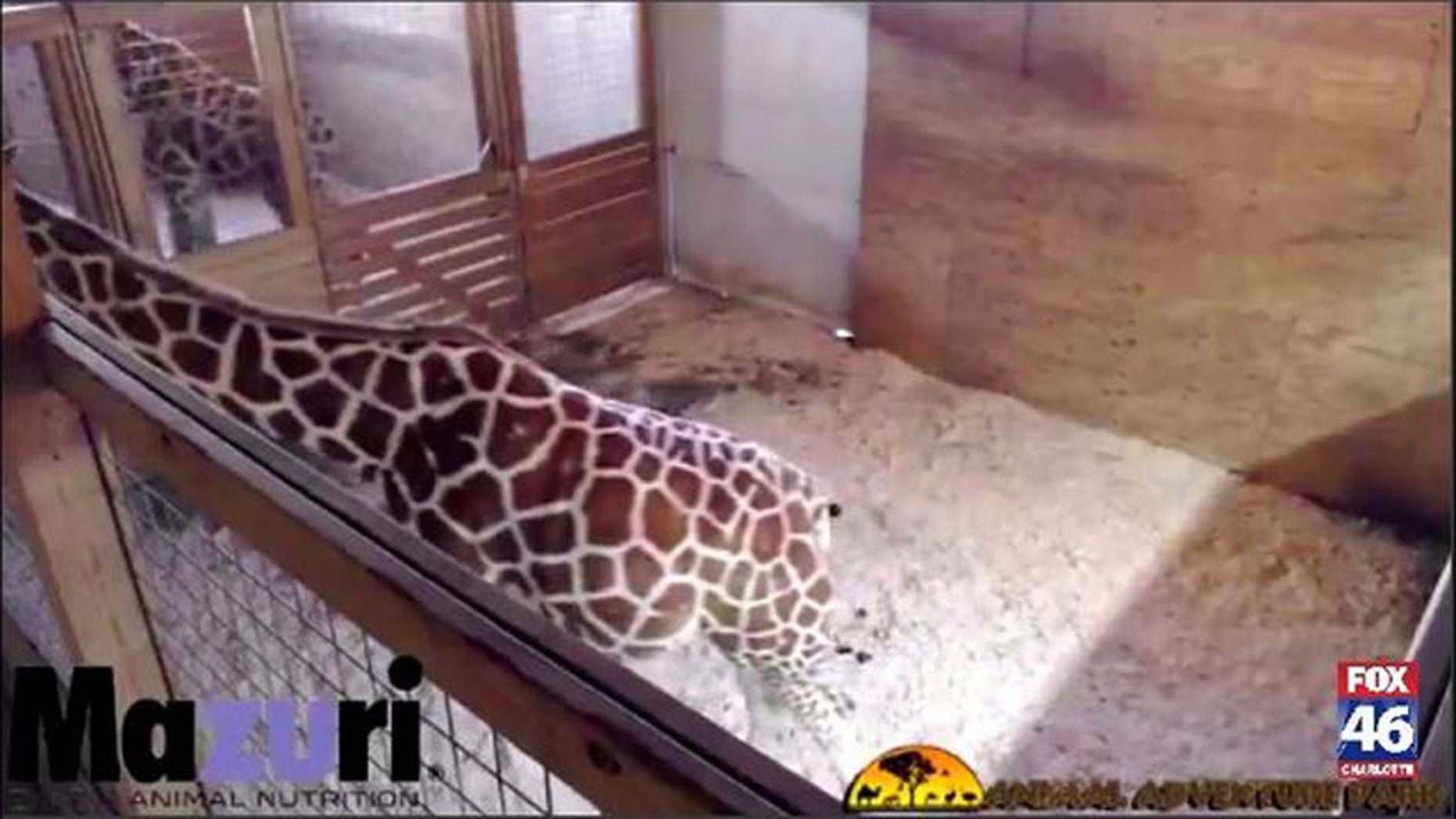 Millions of people hoping to witness the birth of a baby giraffe at Animal Adventure Park in Harpursville, N.Y. were surprised when the live webcam feed was temporarily taken down.
Park officials sent up a webcam this week for people to watch April, a 15-year-old giraffe, give birth to calf. She can give birth at any moment.
The feed was seen by more than 20 million times in more than 12 hours. However, viewers were surprised when it was pulled from YouTube on Thursday, according to Fox 46.
LOOK: DOG ABANDONED AT GAS STATION IS NOW AN OFFICIAL EMPLOYEE
Park officials said the website pulled the live stream due to "pornographic content."
"For the millions of you that have been tuning in to take witness to this educational experience, a live giraffe birth, there are a handful of extremists and animal rights activists that may not agree with us, and that's okay, but have unfortunately reported our YouTube cam as sexually explicit or nude content, which has made for its removal," a park official said on Facebook Live on Thursday morning.
However, it didn't last long before a new livestream was posted again.
WATCH THE NEW LIVE STREAM HERE
According to YouTube's guidelines:
"Sexually explicit content like pornography is not allowed. Videos containing fetish content will be removed or age-restricted depending on the severity of the act in question. In most cases, violent, graphic, or humiliating fetishes are not allowed to be shown on YouTube."