Lincoln's stovepipe hat and bloody gloves may be on the block as foundation struggles with millions in debt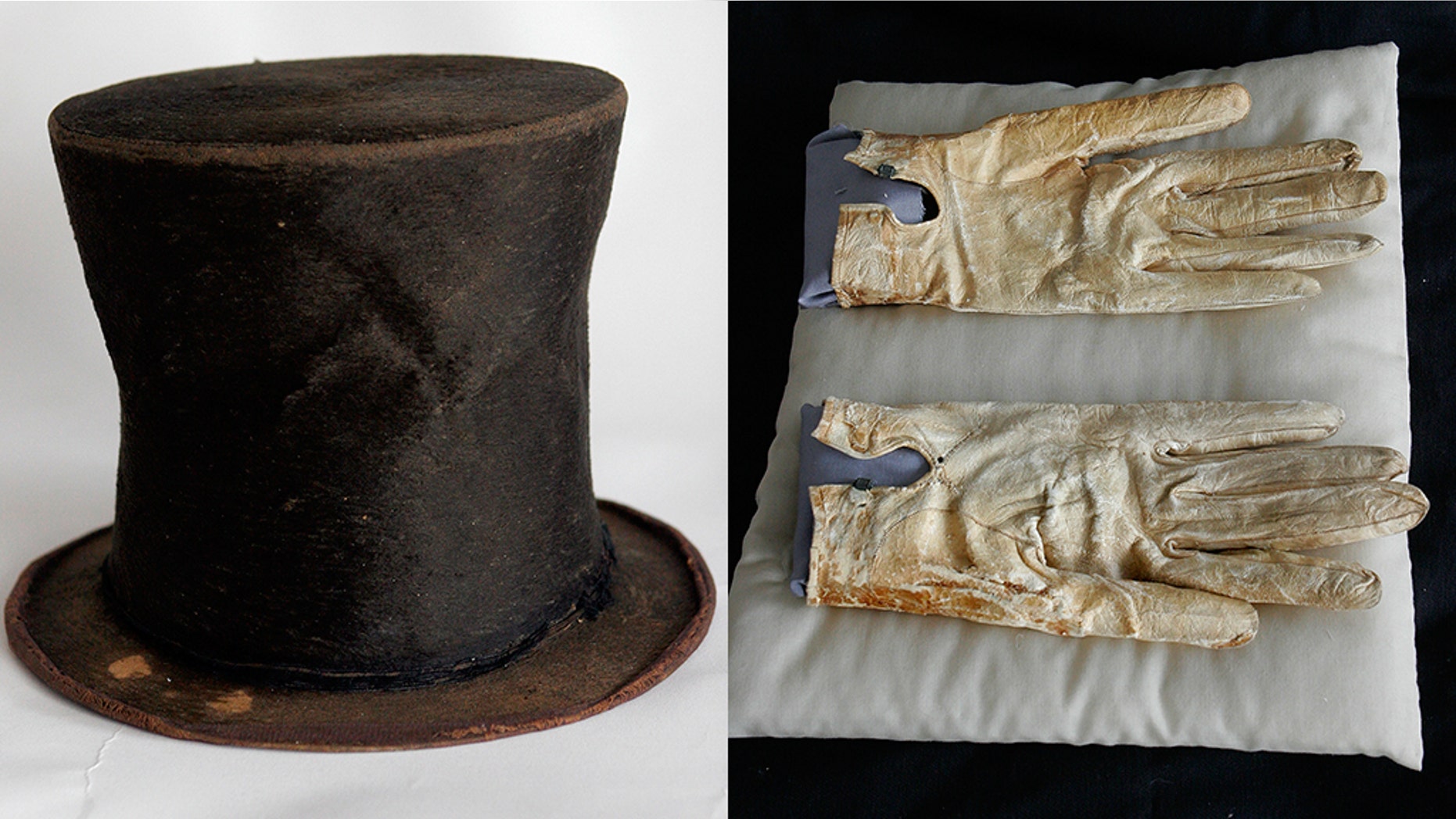 Rare artifacts belonging to Abraham Lincoln are in danger of being sold off after his Presidential Library Foundation announced it is struggling to pay off a $10 million loan used to acquire them.
The foundation took out a $23 million loan in 2007 to purchase the Barry and Louise Taper Collection. It paid an additional $25 million of its own money but just this week it was revealed that the foundation still owes almost $10 million on the note, due in October 2019.
If the loan isn't paid off, the Abraham Lincoln Presidential Library and Museum in Illinois said it will be forced to sell off extremely rare items related to the 16th president from the collection.
The items at risk include Lincoln's iconic stovepipe hat, an 1824 book containing the first known example of his handwriting and the bloodstained gloves that he wore the night he was assassinated.
"We now face significant uncertainty about whether the foundation's lender will be willing and able to refinance the loan at affordable terms," the foundation said in a statement.
ABRAHAM LINCOLN LETTER MYSTERY 'ALMOST CERTAINLY' SOLVED, EXPERTS SAY
Rauner spokeswoman Patty Schuh called the museum "a jewel for the state."
In addition to private fundraising, the foundation has begun working with  Illinois Gov. Bruce, Rauner's office in an attempt to create a plan that includes state funding. But the foundation said in a news release that it has yet to receive any financial commitments from the state, which could force the sale of the collection.
"If the foundation is not able to secure commitments in the very near future to retire most — if not all — of the remaining $9.7 million debt, it will have no choice but to accelerate the possibility of selling these unique artifacts on the private market — which would likely remove them from public view forever."
Officials from the foundation say that they've asked lawmakers for funding on three separate occasions, but with Illinois hundreds of billions of dollars in debt, the chances of financial aid seem grim.
The Associated Press contributed to this report.