Lauren Alaina Fumbles National Anthem at Thanksgiving NFL Game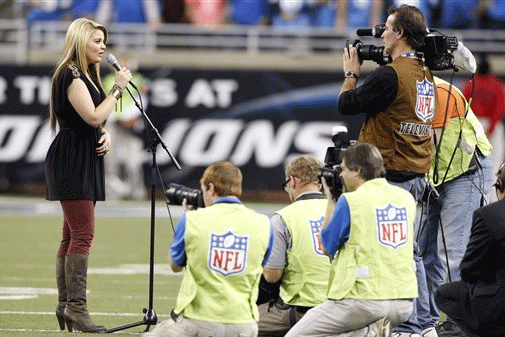 American Idol runner-up and Nashville recording artist, Lauren Alaina had the honor of singing the national anthem before the Thanksgiving Day Green Bay vs. Detroit game but at about 16 seconds in- she fumbled.
She started off the patriotic anthem just fine, but paused for a few seconds between the lyrics, "twilight's last gleaming."
She did not actually flub the words, but those few seconds of pause can seem an eternity to anyone with the direct attention of thousands of silent spectators.
"It's all about how you finish," says FOX broadcaster Joe Buck.
This is not the first time the Packers and NFL fans have witnessed these sorts of mistakes.
Earlier this year, Christina Aguilera mixed up the worlds to the song at Super Bowl XLV and the Packers went on to beat the Stealers for the title.
Perhaps national anthem flubs are a good omen for the Packers?