Las Vegas shooter's girlfriend said she handled his ammo, helped him load magazines, unsealed docs say
The girlfriend of the Las Vegas shooter told authorities that they would likely find her fingerprints on some of Stephen Paddock's bullets because she sometimes assisted him in loading ammunition into magazines, court documents unsealed on Friday revealed.
There was no evidence at that time of "criminal involvement" by Marilou Danley, an Oct. 3 document showed, but it noted that investigators had not ruled out the possibility. Officials also reportedly sought the email, Facebook and Instagram accounts of Danley, who was in the Philippines during the Oct. 1 shooting.
Paddock fatally shot himself after firing from a Las Vegas Strip hotel room into a concert crowd, killing 58 people and injuring hundreds.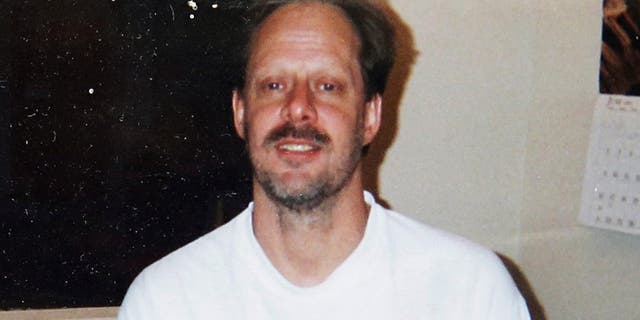 Also unveiled on Friday: Emails Paddock had exchanged about buying rifles and bump stocks months before he carried out the deadliest mass shooting in modern American history. Paddock reportedly used guns equipped with the device, which allows semi-automatic weapons to fire almost as quickly as automatic ones.
The documents said Paddock had received an email from a Gmail account in July encouraging him to try an AR-style rifle before buying one. "We have huge selection" in the Las Vegas area, the email allegedly noted.
Paddock wrote back that he wanted to try several scopes and different types of ammunition. An email in response suggested trying a bump stock on the rifle with a 100-round magazine.
Paddock's email address and the Gmail address had similar names, leading investigators to suspect that he may have been emailing himself, although they couldn't figure out why.
FBI agents reportedly knew that Paddock had left behind big caches of guns, ammunition and explosives when they sought warrants to search his properties and online accounts, according to the documents.
Las Vegas Police Officer Aden Ocampo Gomez and FBI spokeswoman Sandra Breault said Friday that they had no update about Paddock's motive.
Both called it an ongoing investigation.
A Nevada judge will hear arguments on Tuesday about whether Las Vegas police search warrant documents should remain sealed.
The Associated Press contributed to this report.