Korean War Veteran Gets Purple Heart After Six-Decade Wait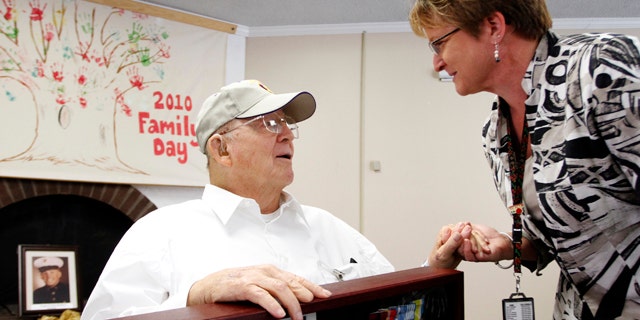 After nearly six decades, a Korean War veteran in California received a Purple Heart for rescuing a wounded Marine during a fierce firefight -- one in which he was injured, too, and then returned to the fight only to be hurt again, The Mercury News reported.
On July 27, 1953, Eugene Bradford, now 77 and living in Palo Alto, rescued an unconscious Marine laid out over a rice paddy, the paper reported. Bradford, who earlier was injured during a fight with a knife-wielding enemy, charged toward the Marine through a hail of bullets and managed to pull him to safety. But not before he absorbed three pieces of shrapnel in his body, the paper reported.
"After that, I took about a half-hour break," Bradford quipped to the paper. He reportedly took command of the platoon for the next five hours, until "the inevitable happened" and he was "knocked out" when a round got too close to him.
But he recovered and the war ended. During a recent move, his sister was surprised to find no medals for his service and eventually contacted Department of Veterans Affairs officials in California, telling them his story that was supported by witnesses. The medals were eventually delivered.
The paper reported that Bradford was content knowing he saved a fellow Marine's life.
"We don't do these things for Purple Hearts," he told the paper. "We do these things because we want to save the man down there. It could've been me. It could've been you."
Please click here for more from The Bay Daily News.