Knife-wielding man with porn magazine armor reportedly arrested after attempting to stab neighbor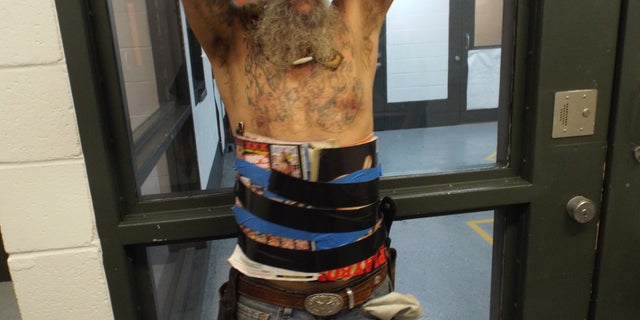 NEWYou can now listen to Fox News articles!
A man in Oklahoma was arrested Sunday after he reportedly showed up to his former neighbor's house armed with knives and pornographic magazines taped to his chest as armor looking for a fight.
Police said Donald Gaither had an ongoing disagreement with his neighbor Troy Bagley, according to KXII. Gaither reportedly thought Bagley had gotten him kicked out of a mobile home park in Pontotoc County.
KANSAS MAN PUT RACIST GRAFFITI ON HIS OWN CAR, POLICE REVEAL
Things came to a head when Gaither showed up to Bagley's home and yelled "come out and get some," KFOR said.
Gaither was reportedly holding two knives with two more secured at his waist. He also had a large weight attached to a lanyard and had created a man-made armor of sorts, comprised of adult magazines taped to his body.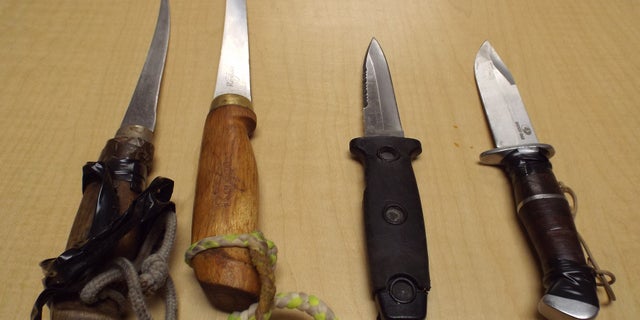 When Bagley saw his former neighbor, he called the police, KFOR reported.
MAN ARRESTED FOR STEALING MASERATI HE DROVE TO SEE 'BLADE RUNNER 2049'
"He appeared to be intoxicated somewhat, he did comply with the officer when he ordered him to the ground--at gunpoint--and he was holding knives in both hands whenever the deputy confronted him," Sheriff John Christian told KXII.
Gaither reportedly told authorities that he was in "survival mode" and had been to prison and [knew] what to do to protect himself, KFOR said. He reportedly had previously gone to jail for charges of aggravated assault and battery, robbery, possession of stolen property and extortion.
His Sunday arrest charged him with assault with a dangerous weapon and possession of an offensive weapon, KFOR reported.