Kentucky high school student in critical condition after being swept through underground drainage pipe
A teenager in Kentucky is in critical condition after being swept through an underground drainage pipe by floodwaters from thunderstorms on Friday.
The Louisville Metro Police Department told WDRB the 15-year-old was playing in the area of a drainage ditch when he was swept away around 7 p.m. in a neighborhood on the eastern side of the city.
"It's just unbelievable," neighbor Michelle Stack told the television station. "You can't believe something like that is happening. It just happened in the blink of an eye."
The teenager, identified by Trinity High School as sophomore Davey Albright, was carried by floodwaters about a block from where he fell in the water. Neighbors reported hearing Albright's cries for help from the storm drain.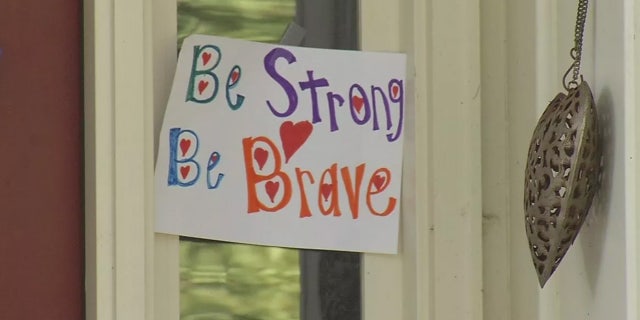 Officials told WDRB that Albright was unconscious and not breathing when he was transported to Norton Children's Hospital in critical condition.
WINTER WILL BE 'TEETH-CHATTERING' COLD, HAVE PLENTY OF SNOW, FARMERS' ALMANAC CLAIMS
Signs and letters of support from neighbors and friends were taped to his front door on Saturday.
"Please keep sophomore Davey Albright in your prayers," Trinity High School said on Twitter. "He was injured last night in a flooding incident. He is hospitalized in critical condition."
Neighbors told WDRB the culvert where the teen was swept away leads to the drain pipe, which has no grate to block the opening.
"It's something that needs to be looked at," Stack said. "Obviously it's an issue, so we need to figure out what ways we can keep something like this from ever happening again."