Kasich slams Trump administration over report that US Army is discharging legal immigrants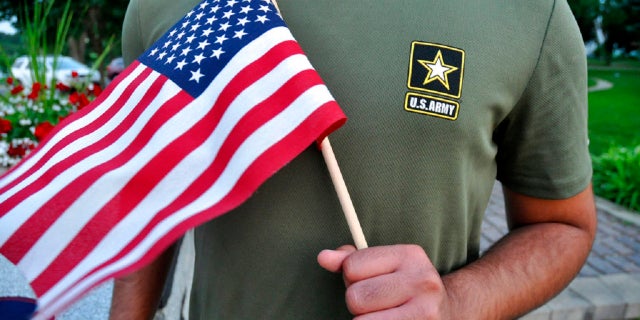 Ohio Gov. John Kasich called out the Trump administration on Thursday following a report that some legal immigrants looking to pursue a path to citizenship through service in the United States Army have been abruptly discharged.
Kasich called it "yet another low" for the White House and said the "decision must be reversed now."
"Breaking faith with these members of our Armed Forces as this White House has decided to do is yet another low. This decision must be reversed now, for the sake of our military, to show that America keeps its word and to uphold the very values we claim to stand for," Kasich said in a statement posted to Twitter.
The Associated Press reported Thursday that immigrants who enlisted in the army through a special program that offers a chance at citizenship were either booted without a reason, classified as a security threat or had yet to have a completed background check.
Although the exact number is unclear, immigration attorneys told the AP that they know of at least 40 instances of immigrants being discharged or their status being changed.
The program is restricted to legal immigrants with visas that provide them with lawful residency in the U.S. More than 5,000 were recruited into the program in 2016, while roughly 10,000 are currently serving, according to the AP.
Spokespeople for the Pentagon and Army cited pending litigation when asked by the AP to provide further detail regarding the discharges or to address whether there has been a policy change.
Service members can achieve citizenship by securing an honorable service designation, which could occur within days of attending boot camp. But the discharges have resulted in immigrants having their basic training delayed and thus threatening their naturalization.
"Immigrants have been serving in the Army since 1775," Margaret Stock, an immigration attorney and retired Army Reserve lieutenant colonel who helped create the immigrant recruitment program told the AP. "We wouldn't have won the revolution without immigrants. And we're not going to win the global war on terrorism today without immigrants."
Stock said an overwhelming number of recruits have reached out to her in the past few days after being discharged.
The immigrants were discharged from a program aimed at recruiting medical specialists and fluent speakers of different countries throughout the world.
In 2002, President George W. Bush ordered "expedited naturalization" for immigrant soldiers, and seven years later the Military Accessions Vital to the National Interest program, or MAVNI, became an official recruiting program, according to the AP.
The program was scrutinized by Republicans after President Barack Obama allowed DACA recipients to enlist, and it was subsequently suspended under the Trump Administration.
Republican Congressman Andy Harris of Maryland told the AP that the program was never properly authorized by Congress, but established by executive order.
Just over 100,000 military personnel have earned citizenship through their service since Sept. 11, 2001, according to the Defense Department. Immigrant recruits are generally more cost-effective, while outperforming their colleagues in a wide array of areas, including attrition, education and promotions, according to a recently released review by the RAND Corporation, a nonprofit research institution.
The Associated Press contributed to this report.