Kansas students who uncovered principal's secret invited to White House Correspondents' Dinner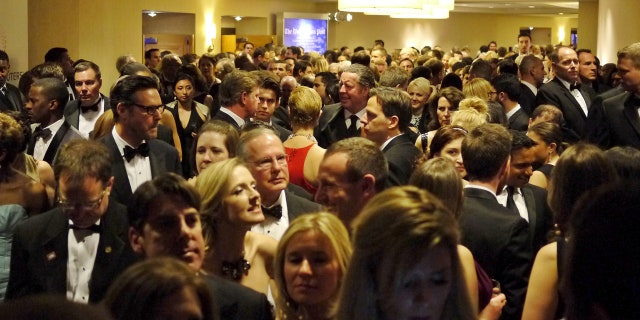 Six student reporters from Pittsburg High School in Kansas have been invited to the White House Correspondents Dinner for calling into question their incoming principal's credentials.
The students earned the invitation to the April 29 event following an article they wrote that examined the qualifications of Amy Robertson, who had been hired as the school's principal. An investigation and subsequent report by the school's Booster Redux newspaper led to revelations that Robertson had obtained her education credentials from Corllins University, an institution known for allowing students to purchase degrees.
According to The Morning Sun, Robertson's degrees were made up. She subsequently resigned from her position.
Students Patrick Sullivan, Connor Balthazor, Trina Paul, Maddie Baden, Kali Poenitske and Gina Mathew will now attend the annual dinner all expenses paid, courtesy of the Huffington Post.
"It'll be a great experience," said Pittsburg Superintendent of Schools Destry Brown. "I think it's a great opportunity for them. My gosh, it's a once in a lifetime experience."
"We are pretty excited," said Emily Smith, the Booster Redux adviser. "We are very honored they thought of us!"
The dinner is hosted by the White House Correspondents' Association.