Kansas sheriff's deputy dead, 1 in critical condition after shooting near courthouse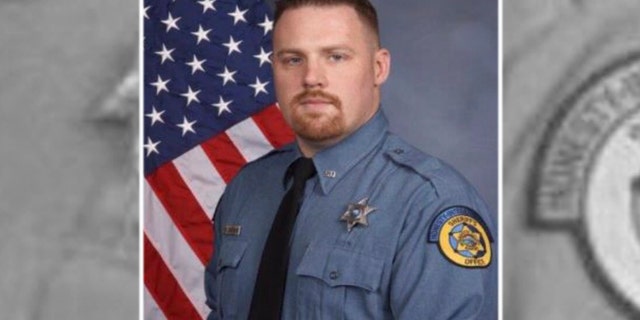 One Kansas sheriff's deputy was killed and another is in critical condition following a shooting near a courthouse in Kansas City on Friday.
The incident occurred while the two Wyandotte County Sheriff's deputies were both "overcome by an inmate being transferred from jail to the courthouse" on Friday morning, police said. Officials said the other officer is a female.
The deputy that died was identified as Deputy Patrick Rohrer, 35. Rohrer had been on the force for seven years, the Wyandotte County Sheriff's office said.
The suspect was also shot and is undergoing surgery. No other details were released about the suspect, including his condition.
Both Rohrer and the unidentified officer were transported to the University of Kansas Medical Center, where Rohrer later died.
Major Kelli Bailiff, of the Wyandotte County Sheriff's Office, said it was possible the deputies were shot with their own weapons.
Police said no other suspects were being sought.
Bailiff said the investigation was now being handled by the police department in Kansas City. Police Officer Zac Blair said authorities were reviewing surveillance video.
The Kansas Capitol Police tweeted their prayers.
"Sending prayers to the officers, families and Wyandotte SO," the office said.
The St. Louis Drug Enforcement Administration's office also tweeted their thoughts and prayers to the deputies and their families.
"Our thoughts and prayers are with these deputies and their families, and to all of our brothers and sisters with the Wyandotte County [KS] Sheriff's Office," the DEA's office tweeted.
FOX4 reported that this was the fourth officer-related shooting in the past three years in Kansas City.
"This incident remains under investigation by the Kansas City, Kansas Police Department's Criminal Investigations Division, who is encouraging anyone with information to call the TIPS Hotline at 816-474- TIPS (8477)," the Wyandotte County Sheriff's Office said.
Fox News' Matt Richardson and The Associated Press contributed to this report.