Kansas City man charged with deliberately running down Muslim teenager makes first appearance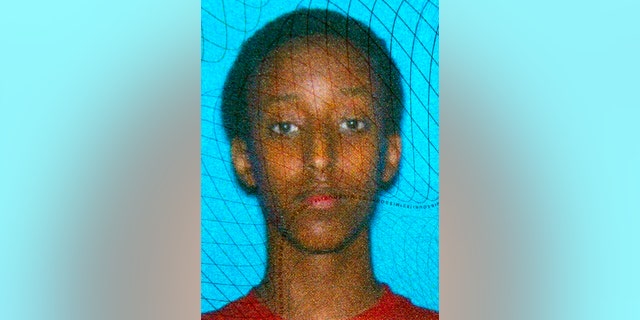 KANSAS CITY, Mo. – A Kansas City man charged with deliberately running down a Muslim teenager outside a Somali community center made his first court appearance Monday as police released details about an earlier assault investigation.
Ahmed H. Aden, 34, listened as a Jackson County judge read the charges of first-degree murder, armed criminal action, leaving the scene of an accident and unlawful use of a weapon that were filed against him Friday. His preliminary hearing was scheduled for Dec. 22, and he was being held on $250,000 bond.
A probable cause statement said Aden was driving the sport utility vehicle that hit 15-year-old Abdisamad Sheikh-Hussein as the boy got into a car Thursday evening. The teen, whose legs were nearly severed, later died in a hospital.
Aden initially told authorities that he lost control of his vehicle but later said he struck the teen because he thought he looked like a man who had threatened him several days earlier, the probable cause statement said. No attorney is listed for Aden in online court records.
FBI spokeswoman Bridget Patton said the crash remains under investigation to determine whether there was a "potential hate crime violation."
Aden's mother, Hawo Abdullahi of Minneapolis, said through an interpreter that her Somali son is Muslim, and did not commit a hate crime, but he is mentally ill and needs help.
Police spokeswoman Kari Thompson said the vehicle involved in the deadly crash was involved in an Oct. 25 crash at a shopping area less than 10 blocks away. A 20-year-old man told police that he and a 39-year-old man were outside looking at the back of a vehicle on which the words "Quran is a Virus Worse Than the Disease of Ebola" had been written when the vehicle started backing up, according to the police incident report.
The 20-year-old told police that the vehicle, which had Kansas plates, would have hit him if he had not moved out of the way. He said a man then jumped out of the vehicle with the anti-Islamic message, pointed a gun and said "don't move," according to the report. He said the man then backed into the 39-year-old man's vehicle before driving off.
The suspect wasn't identified in the report, but Thompson said Aden was under investigation for assault in the incident. Thompson said Aden was detained and questioned but that the case was dropped after the men declined to press charges.
In the weeks before the crash in which the teen was struck, worshippers said they saw a black SUV painted with threatening messages at the center. But Thompson said she had no reports about incidents at the center because Aden wasn't identified as a suspect in those.
___
Amy Forliti in Minneapolis contributed to this report.