Jury Finds Man Guilty in New Jersey Triple Murder Trial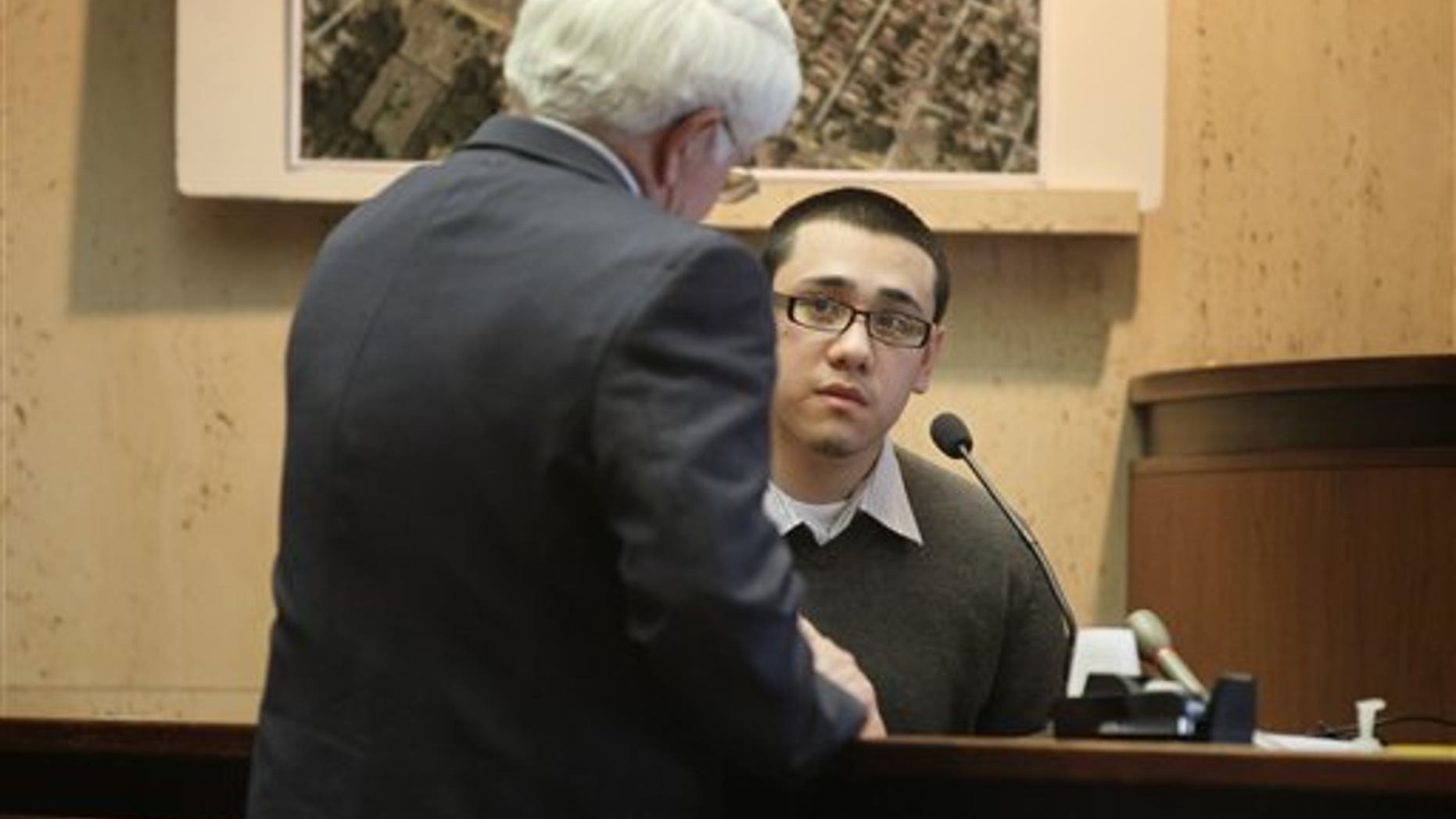 NEWARK, N.J. -- A 20-year-old man was convicted Tuesday of murder and robbery in the execution-style slayings of three college-bound friends in a Newark, N.J., schoolyard in 2007.
Alexander Alfaro was one of six men and boys charged in the gruesome attacks in August 2007.
All three victims were shot in the back of the head as they knelt in front of a wall, and one was slashed with a machete. A fourth victim was slashed and shot but survived and testified against Alfaro.
Alfaro was found guilty on 16 of 17 counts. He was found not guilty of attempted murder on the survivor of the attacks.
The jury reached its verdict after about 20 hours of deliberations over four days. It received the case on Thursday afternoon.
Alfaro's half-brother and another man are already serving multiple life sentences for the killings. Three defendants' cases are pending.
A controversy earlier Tuesday nearly caused a mistrial. Prosecutors revealed that a female juror didn't acknowledge in a questionnaire before the trial started that she had a criminal case pending.
Alfaro's attorney moved for a mistrial but was denied by the judge. Less than an hour later, jurors reached the verdict.
During the month-long trial, Alfaro testified that he was coerced into bringing the machete to the Mount Vernon School playground on the night of Aug. 4, 2007 by half-brother Rodolfo Godinez, a high-ranking member of the violent MS-13 street gang. Alfaro admitted joining the gang several months before the crimes but testified he was shocked that night when he realized what was happening. According to Alfaro, Godinez had told him there were "rivals" at the playground, which he took to mean rival gang members.
Victims Iofemi Hightower, Dashon Harvey and Terrance "T.J." Aeriel were friends from Newark who were already attending or planning to attend Delaware State University in the fall. The senseless slayings made national headlines and spurred action on numerous anti-crime measures in Newark such as surveillance cameras in high-crime neighborhoods.
During deliberations, jurors requested and were re-read the survivor's testimony in which she described the six suspects "circling" the four friends and demanding that they lie on the ground and give up their valuables. The prosecution contended Alfaro played a part in the robbery, which by definition would make him guilty of felony murder since the murders occurred as an extension of the robbery.
Alfaro admitted to police that he slashed Hightower with the machete before she and the others were shot. But on the witness stand, he denied doing it and said he was pressured by a detective to change his statement to conform to what other defendants had already told police.
Jurors also were re-read testimony from Alfaro's cousin, Nancy Ramirez, who testified that Alfaro described the incident to her the following day.