Jury deliberates in Charleston church shooting trial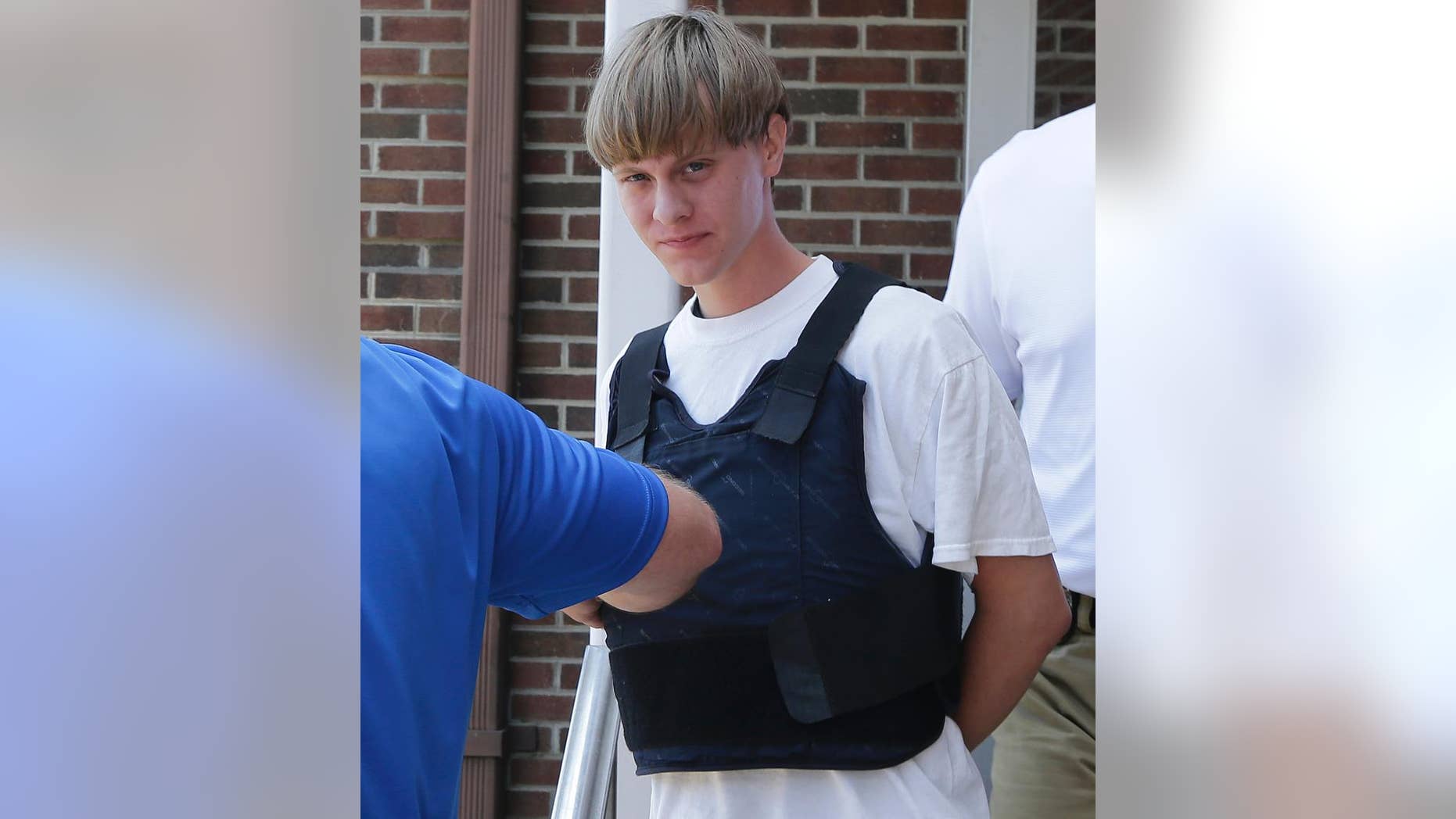 Jurors on Thursday began deliberations in the capital murder trial of Dylann Roof after a federal prosecutor contrasted the hate of the self-avowed white supremacist with the goodness of the nine African-American church members he was accused of gunning down at a Bible study last year.
DEADLY TENN. SCHOOL BUS CRASH CASE HEADS TO GRAND JURY
"This defendant chose to take their lives. He chose to break their body. But he does not get to choose who they were," Assistant U.S. Attorney Nathan Williams told the jury. "These nine people exemplified a goodness that was greater than his message of hate."
Defense lawyer David Bruck did not dispute the facts of the case against his client, but urged jurors to consider the question, "Why did he do this?"
MOM OF SUSPECT IN SCHOOL SHOOTING PLOT HAD WARNED POLICE ABOUT HIM
"You have to understand what was going on in his head, how to interpret it and whether it was voluntary," Bruck told the jury.
Bruck said testimony by one of the prosecution's witnesses, FBI Special Agent Michael Stansbury, suggested Roof showed signs of mental illness and flaws in how he perceived reality.
This morning's closing arguments were perhaps Bruck's last and best opportunity to present mitigating evidence in hopes of influencing the jury — not on their immediate decision on whether Roof is guilty of the murders at Emanuel A.M.E. Church, but their later choice on whether he should face the death penalty or life in prison without the possibility of parole.
Bruck, a longtime opponent of capital punishment, is most famous in South Carolina for convincing a Union County jury to spare the life of Susan Smith. The mother had drowned her two young sons by deliberately rolling their family car into a lake back in 1994.
From the beginning of Smith's trial the following year, Bruck acknowledged the horrific nature of the crime and Smith's involvement. But he used the sentencing phase to present evidence that Smith had suffered from mental illness and sexual abuse. During closing arguments, Bruck elicited tears from many in the courtroom as he held a Bible and quoted a passage from the Gospel of John in which Jesus saves a woman from a death sentence by saying, "He that is without sin among you, let him cast the first stone."
In the Roof trial, Bruck opened with a similar acknowledgement of his client's involvement in a horrific crime. But the judge denied his requests to present evidence about Roof's mental health during testimony in the guilt phase of the trial. And in the sentencing phase, where Bruck would normally present this type of evidence, Roof plans to serve as his own lawyer.
"I doubt that it will be very effective," said Ashleigh Merchant, an Atlanta-based criminal defense attorney. "I think that there is a lot of evidence of mitigation that David Bruck was trying to put out during the actual trial, and he wasn't able to. So, that tells me there's a lot there. And I don't think that Mr. Roof is going to put that forward during the sentencing phase."
Merchant predicted the jury would return quickly with a guilty verdict. The sentencing phase of Roof's trial is expected to begin in early January.
Fox News Multimedia Reporter Terace Garnier contributed to this report from Charleston.