Judge booted from bench after allegedly offering plea deals for sex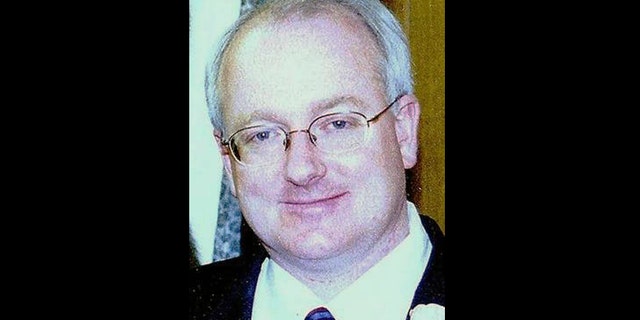 An Arkansas judge has been removed from his state's bench for life after allegedly offering secret plea deals to women in exchange for having sex with him.
Judge Tim Parker of Carroll County, Arkansas, resigned Saturday after a judicial oversight group investigation uncovered his alleged actions, which were outlined in a letter that was made public on Tuesday.
SHERIFF'S OFFICER ACCUSES FEMALE SUPERIOR OF SERIAL SEXUAL HARASSMENT

The investigation found that Parker conducted his business over jail phones and also swapped cash and prescription pills for sex acts, according to The Daily Beast.
The judge Parker "engaged in a pattern of personal relationships with many female litigants" from 2013 to 2016, the Arkansas Judicial Discipline and Disability Commission (JDCC) said in the letter. "Allegations also exist about trading cash or prescription pills for sexual favors or money with many of the same women, as well as other women in the community."
The group said it had video statements from more than a dozen women accusing Parker of sexual abuse. The panel said Parker admitted to releasing and lowering bail for defendants who were friends or former clients and, in some cases, giving rides to defendants in his own vehicle after he released them, The Associated Press reported.
FIRST BISHOP INDICTED IN US ON SEXUAL ABUSE CLAIM DIES AT 83

Under the terms of his resignation, Parker was blocked from serving as a judge in the state ever again.
"Our investigation is over because we only have jurisdiction over sanctions and we got the ultimate sanction," David Sachar, the JDCC's executive director, told The Daily Beast. "He's never going to be a judge again."
Parker, who was appointed to the judgeship in 2013, also faces a criminal investigation over the accusations. Jason Barrett, a special prosecutor appointed to investigate the case, said Tuesday that he was reviewing JDDC's evidence to see if charges were warranted.
Parker denied the sexual favor allegations when contacted by The Associated Press Tuesday. Asked why he didn't contest the allegations before the panel, he responded: "I have young children and I don't want them exposed to that kind of crap."
His resignation comes just months after another former Arkansas judge was charged with giving lighter sentences to defendants in exchange for sexual favors. Former Cross County District Court Judge Joseph Boeckmann was indicted in October on several federal charges, including wire fraud and witness tampering.
Boeckmann resigned in May after a JDDC investigation. The commission's investigators found thousands of photos on Boeckmann's home computers of naked and semi-naked men, many of whom were identified by the commission as former defendants whose cases had gone before Boeckmann both as a judge and as a deputy prosecutor.
Former Gov. Mike Beebe appointed Parker to the part-time judgeship in 2013. Parker told a local newspaper at the time that he wanted to look into using community service for misdemeanor offenders.
"I am a small man with a small ego," he told the Carroll County News. "There is no room for ego on the bench. I plan to be a humble judge that follows the law. It's justice with compassion."
The Associated Press contributed to this report.