Jared Fogle claims judge was biased because she has teen daughters, report says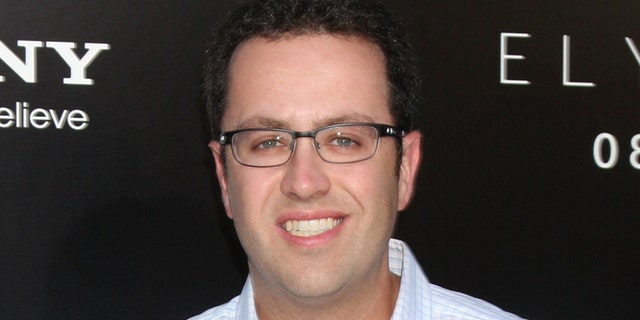 Jared Fogle, the disgraced former Subway spokesman who was sentenced to more than a decade in jail on child porn and sex charges, is hitting back against the judge who presided over his case.
U.S. District Judge Tanya Walton Pratt, Fogle argued, was biased because she has teenage daughters and thus did not preside fairly over his case and should instead remove herself, according to the Indy Star.
The judge sentenced Fogle to more than 15 years in jail in November 2015 after he pleaded guilty, in accordance with a plea deal, to one count each of traveling to engage in illicit sexual conduct with a minor and distribution and receipt of child pornography. The sentence ended up being longer than what both lawyer teams suggested at the time with Fogle's plea, the Indy Star said.
Now Fogle is claiming that the connection between his case and Pratt's family caused her to have "objective bias, and subjective bias," according to a motion he filed Tuesday in the U.S. District Court for the Southern District of Indiana, the Indy Star said.
EX-SUBWAY SPOKESMAN JARED FOGLE GETS MORE THAN 15 YEARS IN PRISON
"It is the opinion of a 'reasonable party' that Judge Tanya Walton Pratt has demonstrated she is prejudicially biased to the Defendant Jared S. Fogle, and should in facts and law, recuse herself from these proceedings," the motion said.
Fogle is also claiming that Pratt accepted a false conspiracy charge against him from the prosecution, the Indy Star said. He made the same claim during his 2016 sentencing appeal, according to the outlet.
The former Subway rep admitted to paying for sex with underage girls and receiving child pornography from Russell Taylor, the former executive director of The Jared Foundation, an organization which raised funds and awareness to combat childhood obesity. Authorities said Taylor secretly filmed 12 minors while they were nude, getting changed or engaging in other activities using hidden cameras.
DIRECTOR OF EX-SUBWAY SPOKESMAN'S CHARITY SENTENCED TO 27 YEARS FOR CHILD PORN
According to prosecutors, Fogle received photos or videos of eight of those minors and some of the images were of girls as young as 12.
Fogle became a spokesman for the sandwich company after losing more than 200 pounds while in college, in part by eating Subway sandwiches. His relationship with the chain was terminated amid his legal battle.