James Fields flunked out of basic Army training, denied bail in Charlottesville case
The man accused of mowing down a counter-protester Saturday during a Virginia white supremacist rally flunked out of basic training two years ago, the U.S. Army told Fox News on Monday.
James Fields, who was denied bond and didn't enter a plea during a brief video link appearance from his jail cell before a Virginia judge on Monday, reported for basic military training in August 2015 but soon washed out.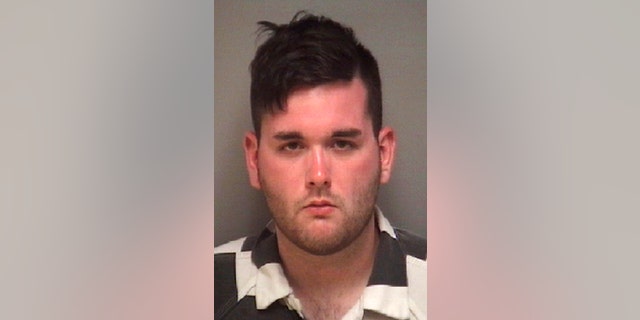 "He was, however, released from active duty due to a failure to meet training standards in December of 2015," Army Lt. Col. LTC Paul Haverstick, a Pentagon spokesman, said. "As a result he was never awarded a military occupational skill nor was he assigned to a unit outside of basic training."
Fields appeared stoic and was looking down during his Monday court appearance. Because a relative of the public defender's office was involved in Saturday's incident, no one from that office could represent Fields, who is alleged to have plowed his car into a crowd, killing Heather Heyer, a Virginia paralegal.
Fields confirmed he had no previous ties to the Charlottesville community and hailed from Maumee, Ohio.
Fields was appointed a lawyer and his next court date is set for Aug. 25, though a judge may reconsider his bond application prior to that.
Fox News' Lucas Tomlinson contributed to this report.