Italian immigrant gunned down in Chicago confronted suspect to save wife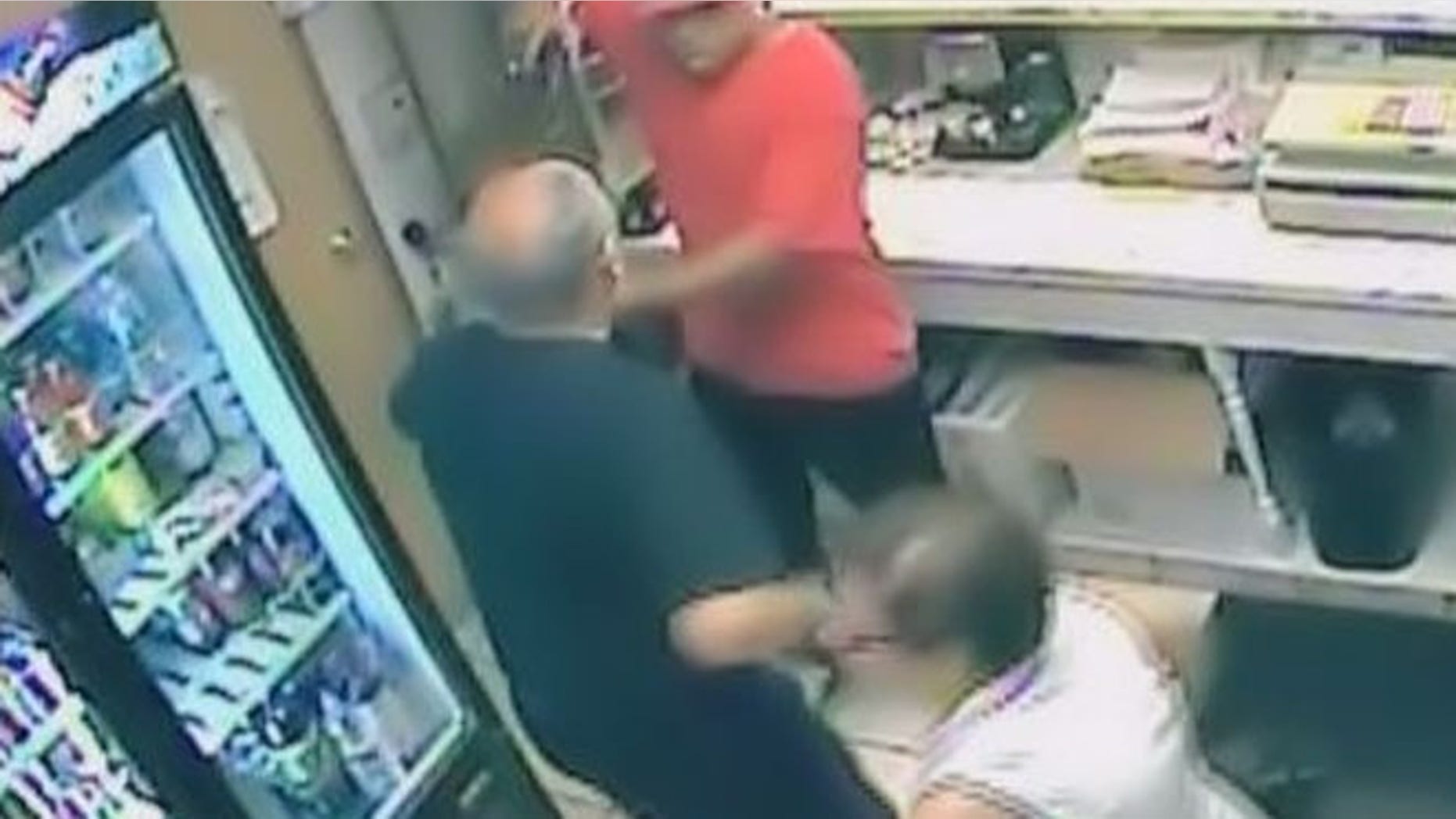 A Chicago man is charged with the murder of an Italian immigrant whose final act was to confront the gunman in order to protect his wife, police said.
According to police, Matthew Brown-Turner entered a pizzeria owned by Giovanni Donancricchia after closing time Thursday night and confronted his wife, Angela.
Giovanni reportedly saw Brown-Turner enter through a backdoor and followed him to the counter area where Angela was working, MyFoxChicago.com reported.
64-year-old Giovanni then physically confronted the 23-year-old when he saw he had a gun, allowing Angela time to escape, police said.
After following his wife out, Donancricchia then returned to confront Brown-Turner again, and was shot once in the chest, MyFoxChicago.com reported.
The gunmen reportedly then fled on foot.
A witness who knows Brown-Turner told police Thursday that he saw a report on the news and identified him as the suspect. Police set up surveillance near an address provided by the witness and took Brown-Turner into custody early Friday, MyFoxChicago.com reported.
The couple's son, Saverio told MyFoxChicago.com that his father came to Chicago from Sicily in 1968 at age 19, and had always wanted to start a restaurant. Saverio said his father worked odd jobs until he had enough money to buy a pizzeria of his own.
"Giovanni Donancricchia was a real hero," Ray Hanania, a town spokesman said in a statement. "With a disregard for the threat the killer posed to him, he ushered his wife out of the restaurant and harm's way, which saved her," Hanania said.
Brown-Turner was scheduled to appear at a hearing Saturday, MyFoxChicago.com reported. He is charged with three counts of murder and one count of attempt armed robbery.