Irma's trail of destruction in Florida Keys revealed
NEWYou can now listen to Fox News articles!
After Hurricane Irma ravaged the string of islands known as the Florida Keys, officials are now warning tourists and residents to stay away until further notice, noting: "The Keys are not open for business."
Houses and mobile homes were uprooted and other infrastructure was destroyed, while an innumerable amount of boats in the Keys also suffered damage from Irma's powerful winds.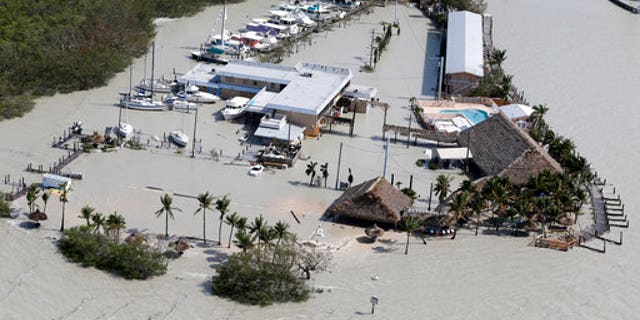 In a tweet Monday morning, a WFOR reporter said "it's hard to describe" the lower Florida Keys, but it could be best described as a "war zone."
"For most of the Florida Keys, there is no fuel, electricity, running water, or cell service," Monroe County officials said in a news release.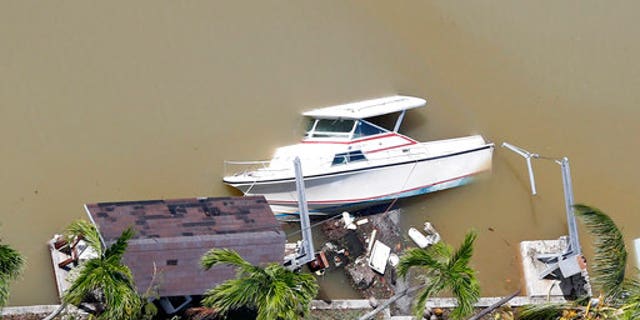 Hurricane Irma made its first landfall in Florida Sunday morning in the Keys as a Category 4 storm, with 130-mph winds.
Monroe County is allowing residents and business owners back into certain areas of the Florida Keys on Tuesday at 7 a.m., according to the Keys Weekly. Those looking to get back to Key Largo, Tavernier or Islamorada will need to provide proof of residency or business ownership.
George Ramos, a Summerland Key resident who decided to ride out the storm in his home, told the Miami Herald that Irma's winds "sounded like war. It sounded like explosives."
Although residents of the Keys were warned of Irma's forecast path through the islands, hundreds stayed behind – and now, officials say that "supplies are running low" and "anxiety is running high."
Monroe County Emergency Management Director Martin Senterfitt told the Miami Herald that the destruction caused by Irma could be a potential "humanitarian crisis."
"The help is on its way," Senterfitt said Sunday during a conference call. "We're going to get more aid than we've ever seen in our lives."
Nobody can enter the island via bridges in the Florida Keys until they are inspected by the Florida Department of Transportation (DOT), Monroe County Administrator Roman Gastesi told WFOR.
Florida DOT tweeted that U.S. Route 1, the only passage in or out of the Keys is closed, and that residents and visitors cannot return until assessments of roads and bridges are complete.
Monroe County officials said that four bridge inspection teams were dispatched Monday morning, as well as five "cut-and-toss crews," in an effort to clear roadways and other blocked areas.
Senterfitt said that among the service crews going to assist the Keys are "disaster mortuary teams."
Crews planned to begin searching each home, house-by-house, in the Keys Monday to check on survivors, Gastesi told The Associated Press. He added that an airborne relief mission was planning to deliver emergency supplies to areas walloped by Irma.
Scott flew with a U.S. Coast Guard crew on Monday to survey the damage in the Keys. After his flyover, Scott said there is "devastation" in the Keys. He later tweeted, "We'll get through this together."
The hardest-hit area of the Keys, according to Gastesi, is between Cudjoe Key and Marathon, two islands in the Keys that are roughly a 40-minute drive apart.
"That's known as ground zero if you will. That's the worst spot," Gastesi told WFOR. "I am very confident that we'll be able to handle this challenge. The Keys are a very resilient community. We'll be fine. This is the cost of living in paradise."
Meantime, the USS New York -- built with steel from World Trade Center rubble -- arrived off the Florida coast for Hurricane Irma relief 16 years to the day after the 9/11 terrorist attacks.
Fox News' Adam Housley at Key Largo, Mike Arroyo, Lucas Tomlinson and The Associated Press contributed to this report.