Iowa Governor Says Immediate Danger Has Passed After 'Catastrophic' Dam Break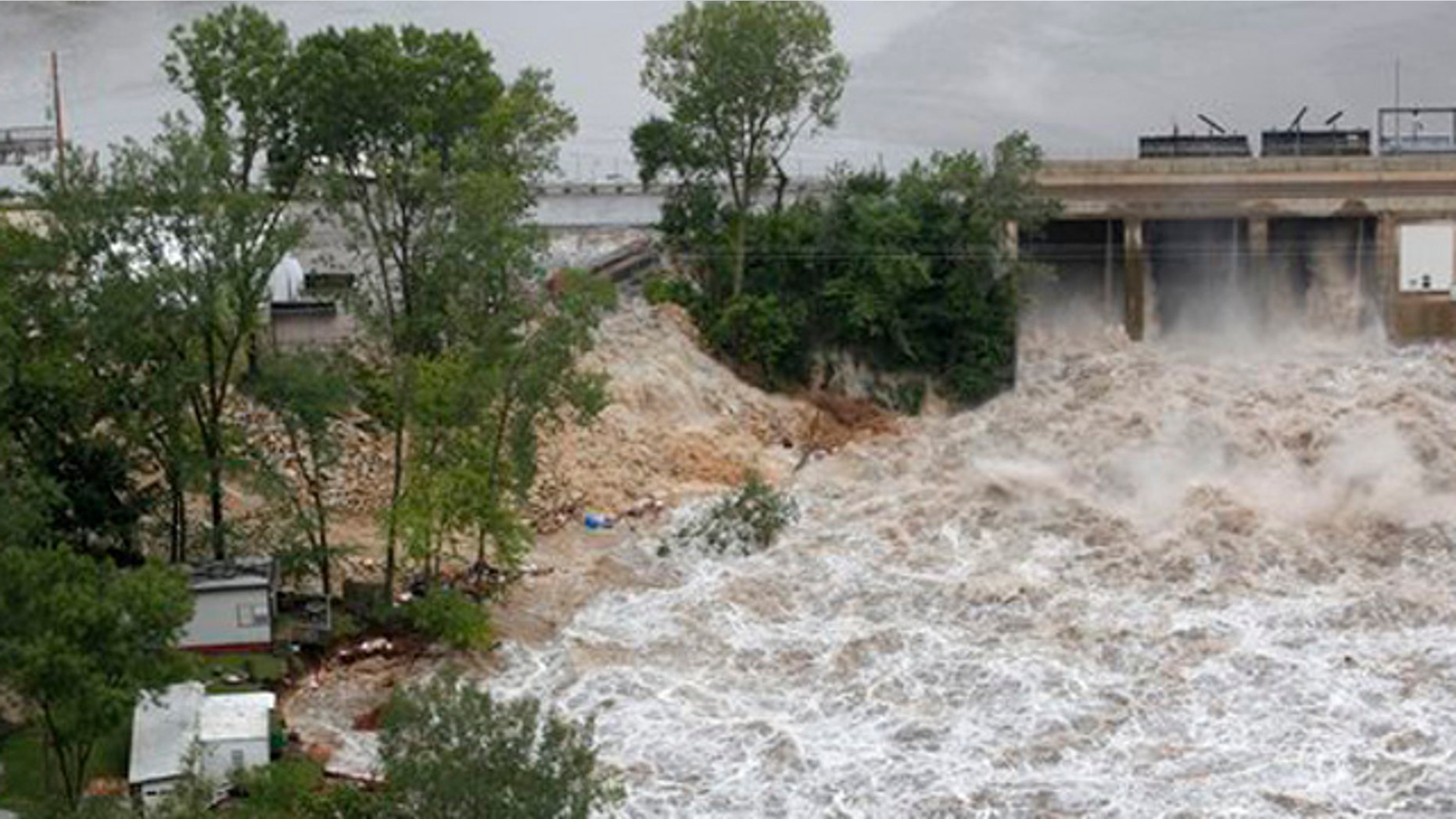 Iowa Governor Chet Culver said Saturday night the immediate danger near Lake Delhi had passed after a "catastrophic" dam breach sent water spilling downstream and hundreds of people fleeing for safety, The Des Moines Register reported.
Culver praised the quick action of emergency personnel in response to the dam break which sent water downstream from the Maquoketa River into the streets of Hopkinton and Monticello.
The Iowa National Guard was activated to assist as floodwaters continue to rage in the communities.
"We are bringing all needed resources to bear on the Lake Delhi dam breach and will be working with the local officials in Monticello, Hopkinton and other affected communities and will assist and support them throughout the recovery and rebuilding process," Culver said.
A 200-foot (61-meter) breach opened at the top of the 88-year-old dam in Delaware County following massive amounts of rain.
The road on top of the dam collapsed around 10:30 a.m., and water gushed over Delaware County Road X31 just before 1:00 p.m..
David Fink, Lake Delhi dam operation manager, called the breach "a catastrophic release of water."
"It's going to have a hell of a lot of velocity," he said.
Authorities sounded flood warning sirens in nearby Hopkinton, a town of 700 residents, giving them five minutes to flee.
A flood warning was also announced in Monticello, which has a population of 3,700.
Officials did not know if the entire dam would give way, but residents in low-lying areas were ordered to leave their homes and avoid the debris-filled water, Fox News reported.
But by 2:45pm barricades had been put in place and concerns alleviated after waters dissipated over thousands of acres of farmland.
"This is not a wall [of water]," Monticello Police Sgt. Brit Smith told KCRG.com, adding "This is just an influx."
Smith warned against "rumors you're hearing about a tidal wave, or tsunami, or anything like that."
However, the waters did cause large pieces of the two-lane highway near Lake Delhi to break off, according to The Des Moines Register. A propane tank under the dam also exploded and boats drifting on the lake tumbled over the dam.
Culver has activated the state Emergency Operation Center out of Camp Dodge to coordinate emergency activities.
U.S. Rep. Bruce Braley (D-Iowa) pledged to ask the White House to declare the area a federal disaster, opening up federal funding for the clean-up.