Inmate faces manslaughter charge in Arkansas prison death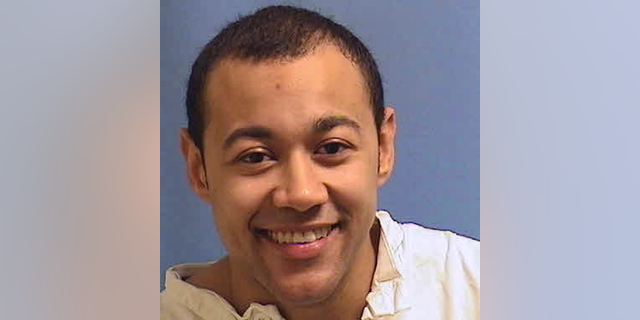 LITTLE ROCK, Ark. – An Arkansas prosecutor filed a manslaughter charge Monday against a prisoner who says he was only defending himself when he punched another inmate after one of several melees in the state's prison system since July.
John Demoret, 25, died almost two weeks after he was assaulted July 28 inside a barracks at the Tucker Unit prison 30 miles (50 kilometers) southeast of Little Rock. James Buyard, 24, was charged Monday. Prison records show Buyard had been at the Tucker Unit only three days when the fight occurred.
Court records say surveillance video reviewed by state police showed that other inmates had broken up two fights involving Demoret on July 28, including one in which another prisoner was stabbed with a piece of glass. After the second fight, Demoret had gathered his belongings and was leaving the barracks when Buyard "reached back and hit inmate Demoret one time."
"Inmate Demoret fell to the ground and remained motionless," an affidavit by special agent Huston Talley said.
According to Talley, Buyard said Demoret was acting as though he was on drugs and that he feared Demoret was preparing a razor blade for an attack. Buyard "said he was fearful of Demoret and did not want to get blindsided," the agent wrote. "Buyard said that it was not his intentions to kill Demoret but to defend himself."
Buyard, who was transferred to a maximum security unit at Varner after the fight, is serving five years on theft and drug charges. Prosecutor Kyle Hunter says Buyard doesn't have a lawyer.
Demoret was 25 and was serving 10 years in prison for manslaughter.
Prison records show Buyard completed stress management and anger management courses last year.
Solomon Graves, a spokesman for the Arkansas Department of Correction, said the prison system wouldn't comment on whether Buyard and Demoret had been involved in incidents prior to July 28.
Three guards were assaulted Thursday at two different prisons, prompting Gov. Asa Hutchinson to call for additional safeguards within the state's prison system. In August, several inmates held three guards hostage at the Tucker Maximum Security Unit, and in July a guard fired warning shots after two guards and an inmate were attacked.
Inmates also broke windows at the Cummins Unit this year.
The attack on Demoret wasn't reported to state police until nearly a week after the series of fights.