Initial Returns From Earlier Black Friday Positive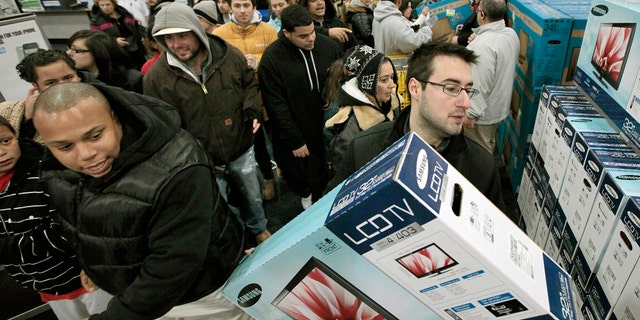 NEWYou can now listen to Fox News articles!
The early store openings on Black Friday appear to have been a hit.
Retail expert Britt Beemer with America's Research Group estimates sales increased about 10 to 14 percent across the country. Many consumers said they liked the fact that they could go shopping early, get it done earlier and get home and get a good night sleep.
Beemer expects to see a lot of shoppers out today, especially early. Many stores again opened early, and Beemer says many people who were not home for Thanksgiving or Black Friday still need to get some shopping done.
But today's shoppers shouldn't expect to see some of the major bargains that were offered on Black Friday. Beemer says "you won't see any Sharp 42 inch TVs for $199 dollars ever again."
That was the big draw for early shoppers on Black Friday at Best Buy.