Indianapolis Zoo cheetah tranquilized after escaping enclosure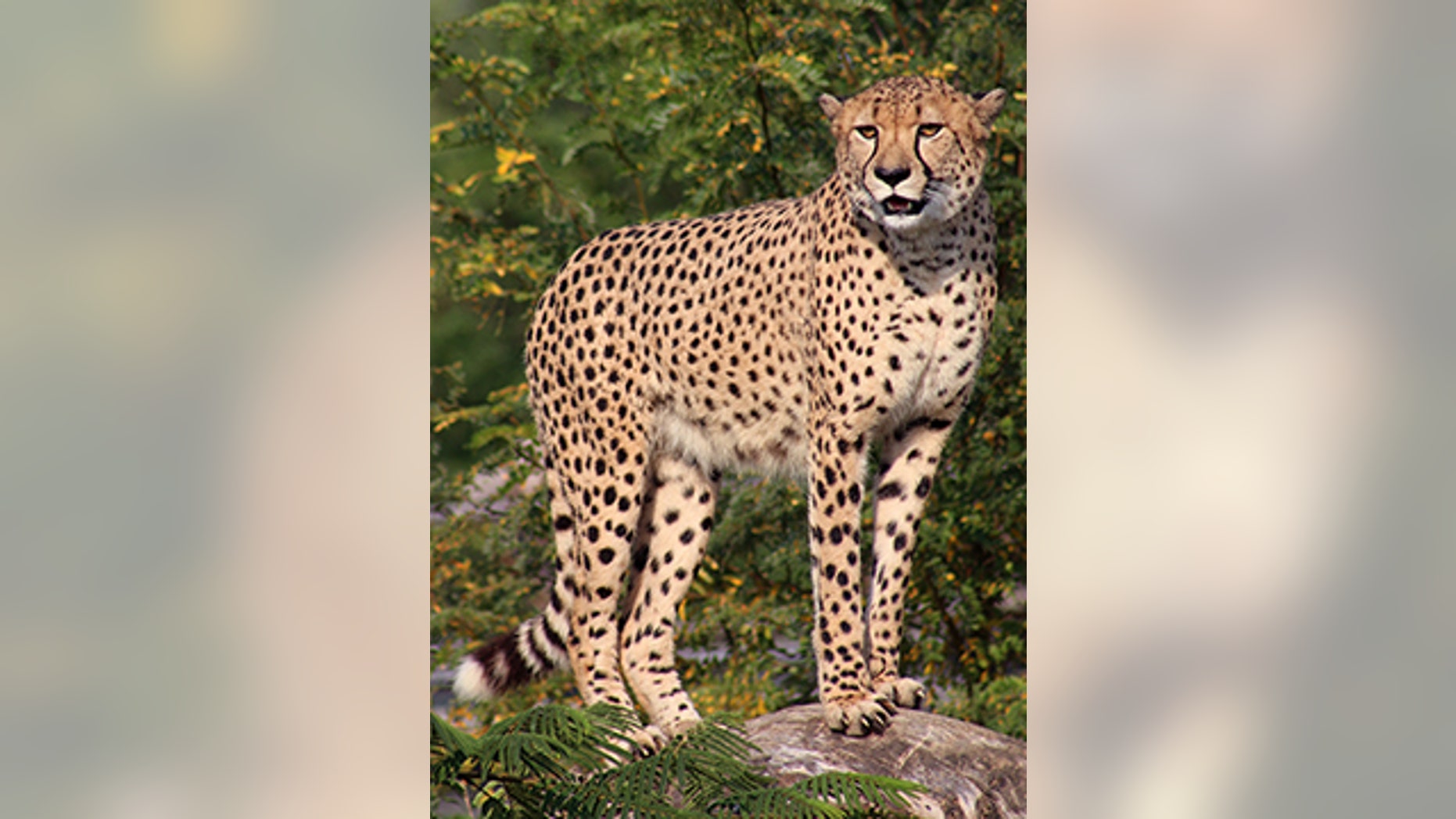 The Indianapolis Zoo was placed on lockdown for one hour Sunday morning after a cheetah escaped from its enclosure.
Officials told the Indianapolis Star that a Code Red was issued at 9:30 a.m. local time, meaning zoo visitors had to remain indoors.
A statement from the zoo said the male cheetah, known as Pounce, was eventually located in a landscaped area between its enclosure and public space. A zoo veterinarian shot a tranquilizer dart at the cheetah, which ran back into its exhibit and was unconscious within three minutes.
Zoo spokeswoman Judy Palermo told the Star that the landscaped area where the cheetah was found was behind a barrier separating it from the public. The zoo said none of its staff, visitors, or cheetahs were hurt in the incident.
Fox 59 reported that Pounce is new to the Indianapolis Zoo, having recently arrived from the San Diego Zoo with his brother, Zephyr. Zoo officials are investigating how the cheetah escaped, and the exhibit will remain closed until the cause is determined.
The Star reported that the zoo opened the $2 million, 20,000-square foot cheetah exhibit in March 2010. The paper also reported that two orangutans escaped from their holding area last year, just months before the zoo's $26 million International Orangutan Center.
Click for more from The Indianapolis Star.