Indiana police say missing teen's parents forced him to wear shirt with demeaning words, are now 'heartbroken'
Scottie Dean Morris, missing from Eaton, Indiana, for 6 days, was allegedly forced to wear a T-shirt with the handwritten message 'I'm a liar'
Indiana police say the parents of missing Indiana 14-year-old Scottie Dean Morris allegedly forced him to take a photo wearing a T-shirt with "demeaning" words but are now "heartbroken" that their son seemingly vanished and has been unaccounted for nearly a week as of Wednesday.
In first announcing Morris was missing, the Eaton Indiana Police Department shared a photo to its official Facebook page showing the teen with a shaved head and wearing a white T-shirt with handwritten demeaning words, including "I'm a liar," "hurt" and "cheat." The department later took it down and shared a more cropped version of the image showing just Morris' buzzcut and face.
WPTA said Turner confirmed Morris' parents forced him to wear the shirt as a form of punishment, but the chief added that the shaved head was allegedly the teen's idea. "They went to Great Clips and that's what he told them he wanted," Turner said in an on-camera interview with the outlet Monday.
"But the shirt – it was kind of unorthodox. It was disturbing. And we're looking into that," Turner said.
INDIANA POLICE CONTINUE DAYSLONG SEARCH FOR MISSING 14-YEAR-OLD BELIEVED TO BE IN 'EXTREME DANGER'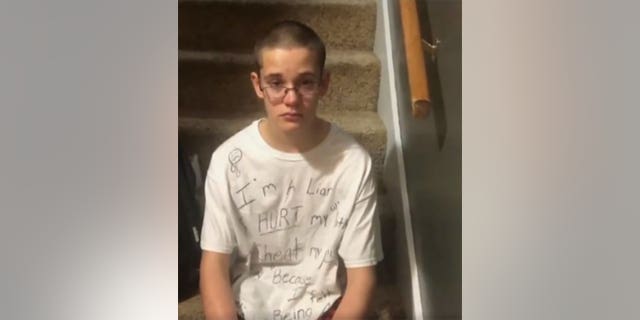 The chief said the now-deleted image caused speculation to spread on social media.
WPTA reporter Alex Null said in his report that the chief insisted Morris' parents are "heartbroken" and asked that people respect their privacy. "They were beat up pretty bad on social media, and right now, they've cooperated the entire time with us," Turner said, referring to Morris' parents.
"You're not in trouble, we want to help you, just please contact us," Turner added.
The teen's mother, Felicia Morris, spoke out on camera for the first time Monday.
"Scott, I love you and I want you to come home. And I know that you're mad and confused, and I'm afraid that you're scared of all of this," his mother told WTHR. "Everyone is out looking for you, and we're not trying to scare you. You're not in trouble. If you're in a house, and they come to you, and you don't want to go out because it's the cops, reach out. Me and dad will come get you, OK?"
"I love you, and I just want you to come home," she added. "I need to know that you're safe. Please just call 911. Tell anyone. Just I need you home. I just need you home, OK? And I love you so much."
On Tuesday, the Eaton Indiana Police Department suspended organized search teams from the public but said the Indiana Department of Natural Resources would still be assisting with boats, sonar and dive teams if needed. It also confirmed a federal organization was meeting with local law enforcement.
AMERICAN CHILDREN MISSING IN MEXICO: STATE DEPARTMENT 'AWARE OF REPORTS OF 2 MISSING US CITIZENS'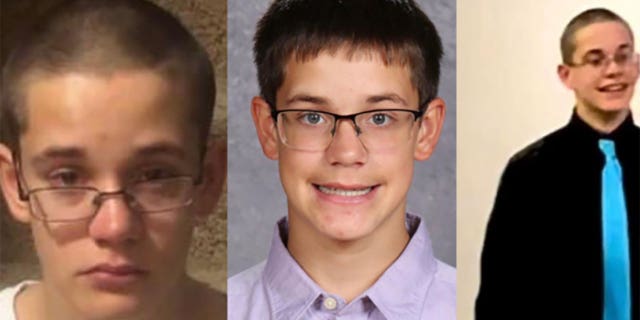 "This is only to check the areas of water nearby and further search of the river further out of Eaton town limits. Other K-9 Teams will also be utilized today as well," the department said Tuesday. "Officers are still investigating and working leads as we received them."
"We ask that you refrain from making false statements and accusations. A law enforcement meeting will be held today with the Indiana State Police, Delaware County Sheriff's Department, Indiana Department of Natural Resources along with a Federal Organization. Several interviews have been conducted and many properties and residences have been searched throughout this investigation."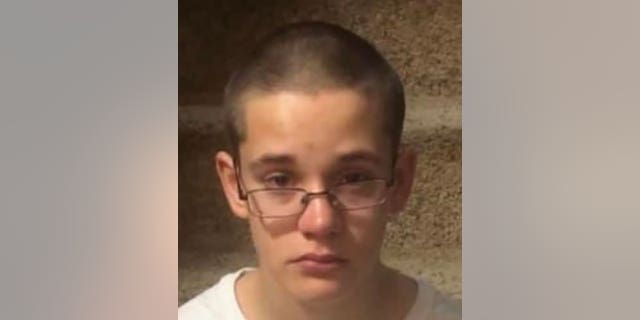 Morris, described as a 5-foot, 4-inch White male weighing around 150 pounds with brown hair and blue eyes, was last seen around 8:30 p.m. Thursday in Eaton, Indiana, which is 76 miles northeast of Indianapolis. "He is believed to be in extreme danger and may require medical assistance," the Indiana State Police wrote in issuing a Silver Alert on Friday.
CLICK HERE TO GET THE FOX NEWS APP
Turner noted that most of Morris' classmates are currently on spring break, and it's possible the teen may be hiding in a home that may be currently empty, WPTA reported. The sheriff added that officers would be going into different empty rental homes starting Tuesday in an attempt to locate Morris.