Indiana man sues after being ticketed for giving state trooper the finger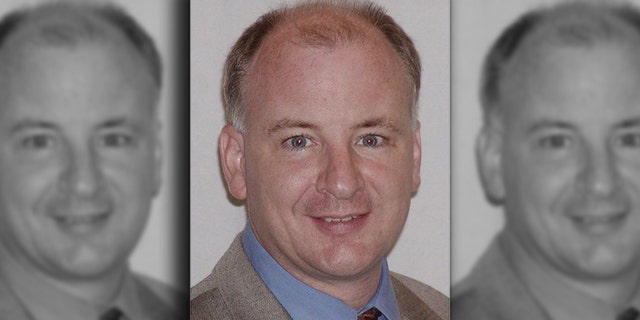 An Indiana man has reportedly filed a federal lawsuit claiming his constitutional rights were violated when he was ticketed for giving an Indiana State Trooper "the finger."
Mark May, of Terre Haute, is seeking unspecified damages against Police Master Trooper Matt Ames, the Tribune-Star reported, citing a complaint filed in court on Thursday by the American Civil Liberties Union of Indiana.
MOST RESIDENTS IN SUFFERING US AREAS RESPECT POLICE, SURVEY SAYS
May said in the lawsuit that on Aug. 21, 2017, he flashed his middle finger at the state trooper after he claims he was cut off by Ames, who was pulling over another driver on U.S. Route 41.
May was issued a "provocation" ticket — which carries a fine of up to $500 — after he gave the trooper the rude gesture, which Indiana Criminal Code states is issued when "a person who recklessly, knowingly, or intentionally engages in conduct that is likely to provoke a reasonable person to commit battery commits provocation."
Kenneth Falk, legal director of ACLU Indiana, argued that May's gesture toward Ames was fully protected by the First Amendment of the U.S. Constitution.
"While perhaps ill advised, Mr. May's gesture, which in no way interfered with the Master Trooper's lawful activities, was fully protected by the First Amendment," Falk told the newspaper.
Falk also claimed May's Fourth Amendment rights were violated because the state trooper "had no cause whatsoever to initiate the stop."
Capt. David Bursten, Chief Public Information Officer for Indiana State Police, told Fox News that as of Friday, the department had not yet been notified of the lawsuit — but stated that "it often takes several days" for the police unit to be informed after a suit is filed.
MAN CARRYING CONCEALED PISTOL STOPS ATTACK ON UTAH POLICE OFFICER
May was reportedly found guilty in Terre Haute City Court when he challenged the ticket, however, the Vigo Superior Court vacated the conviction, according to the Tribune-Star.
A self-employed carpet cleaner, May claims he lost income because of court appearances, and is also seeking attorney's fees in the lawsuit.
The Associated Press contributed to this report.