In the trial of the accused killer of Jennifer Hudson's family, the defense rests after 30 minutes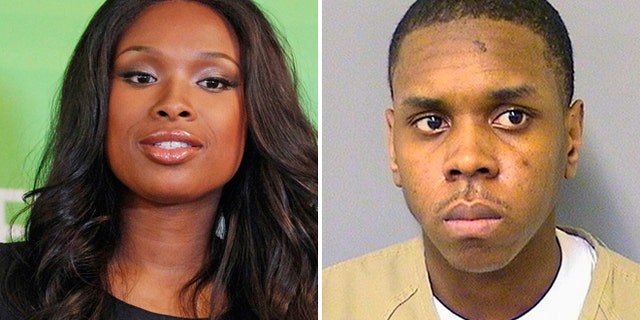 NEWYou can now listen to Fox News articles!
CHICAGO – The man accused of killing three of Oscar winner Jennifer Hudson's relatives did not take the stand, and his attorneys put on a mere 30-minute defense Tuesday, calling two detectives in a bid to suggest they botched the 2008 investigation.
The brief defense followed a two-week presentation by prosecutors, who called more than 80 witnesses, including Hudson herself, as they sought to prove William Balfour shot the star's mother, brother and 7-year-old nephew in a fit of jealous rage. Balfour, 30, is Hudson's former brother-in-law.
The actress and singer was in court Tuesday as she has been every day since testimony began last month. Wearing a beige blouse, pants and high heels, she looked more relaxed than usual — even smiling once as a prosecutor cross-examined one witness. Hudson was the first witness called in the trial, testifying about the last time she saw her family and her dislike of Balfour.
Prosecutors wrapped up their case earlier Tuesday after showing pictures of Hudson's nephew, Julian King, who was found in an SUV, shot in the head. Police found his body covered by a shower curtain and surrounded by shell casings, officers testified.
Both detectives called by the defense testified earlier for the prosecution. Defense attorney Cynthia Brown pressed one about a 2008 report in which he wrote that a witness saw the SUV in which the King's body was found about 6 p.m. on the day after the murders. The detective had testified the witness saw the vehicle about 6 a.m. The officer said he made a mistake in the original report.
The defense may use that admission, and other alleged errors, to bolster its claim that police rushed to pin the murders on Balfour because of intense media coverage spurred by Hudson's stardom.
Judge Charles Burns said closing arguments would begin Wednesday morning, after which jurors will begin deliberating.
Balfour has pleaded not guilty to three counts of first-degree murder. If convicted on all counts, he faces a mandatory sentence of life in prison.
Before the defense called its first witness, Burns asked whether Balfour planned to testify, and attorney Amy Thompson told the judge he "determined he does not wish to testify."
Judges typically instruct juries not to hold it against defendants if they choose not to testify, and Burns will likely do that before jurors start their deliberations Wednesday.
Balfour and Julia Hudson were estranged but not yet divorced when the shootings occurred, and prosecution witnesses testified that he threatened to kill the Hudson family dozens of times if Julia Hudson refused to reconcile with him.
According to prosecutors, Balfour used a .45-caliber handgun to shoot Hudson's mother, Darnell Donerson, 57, in the living room of the Hudson family home on Oct. 24, 2008; he then shot Hudson's 29-year-old brother twice in the head as he lay in bed and drove off in Jason Hudson's SUV with King.
Prosecutors say Balfour later shot the boy several times in the head as he lay behind a front seat. His body was found in the abandoned vehicle miles away after a frantic, three-day search.