In separate rattlesnake attacks, dog saves child and child saves dog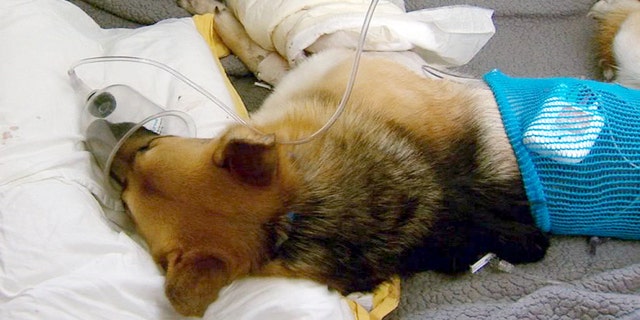 NEWYou can now listen to Fox News articles!
Two separate rattlesnake attacks unfolded on opposite sides of the country with very different results. In one attack, a snake bit a dog protecting a child, and in the other, the snake bit a child protecting his dog.
Fortunately, the children and dogs all survived.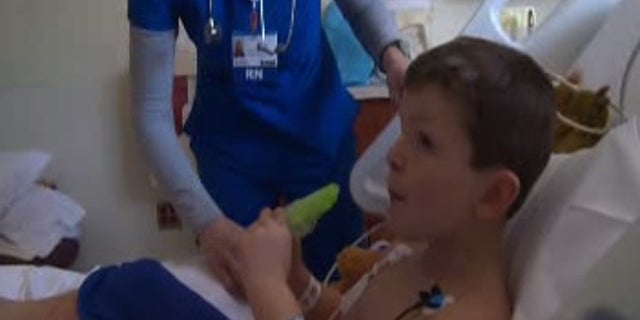 On Wednesday in Florida, a 2-year-old German shepherd named Haus was playing with 7-year-old Molly DeLuca in their backyard when the Eastern diamondback rattlesnake slithered near them. The dog jumped into action.
"He was standing up for my daughter, he was standing between, he didn't budge," Donya DeLuca told Fox 13. She said the girl could have died had the snake attacked her.
DeLuca said her daughter "saw him jump back, and go forward, and jump back and go forward... Next thing we know is, there's blood and he was limping and crying."
Doctors in Tampa said the snake bit the dog three times. Haus received antivenin but suffered kidney damage.
Still, relatives said Haus showed signs of recovery. Two days later, the dog was able to stand up again.
The veterinary bill quickly soared over $10,000. The family set up a GoFundMe page called "Help Save Haus" for donations.
The next day, in Santa Barbara, Calif., 5-year-old Lennon Knox was playing with his dog in their backyard when the boy spotted the snake approaching.
"The snake went to go bite Lennon's dog, Sunshine, and Lennon pushed Sunshine out of the way and got bit by the snake instead," his mother, Amy, told Fox 11. Family members didn't mention the dog's breed.
In the moments afterwards, the boy was foaming at the mouth. Paramedics rushed him to a hospital where doctors say he's still recovering.
"They said for sure if the snake had bit his dog she wouldn't be with us so Lennon really took one for his dog. He is a hero," his mom said.
Click for more from Fox 13 Tampa.
Click for more from Fox 11 Santa Barbara.
The Associated Press contributed to this report.