In Libya, Rebels Embrace the U.S. and Its Flag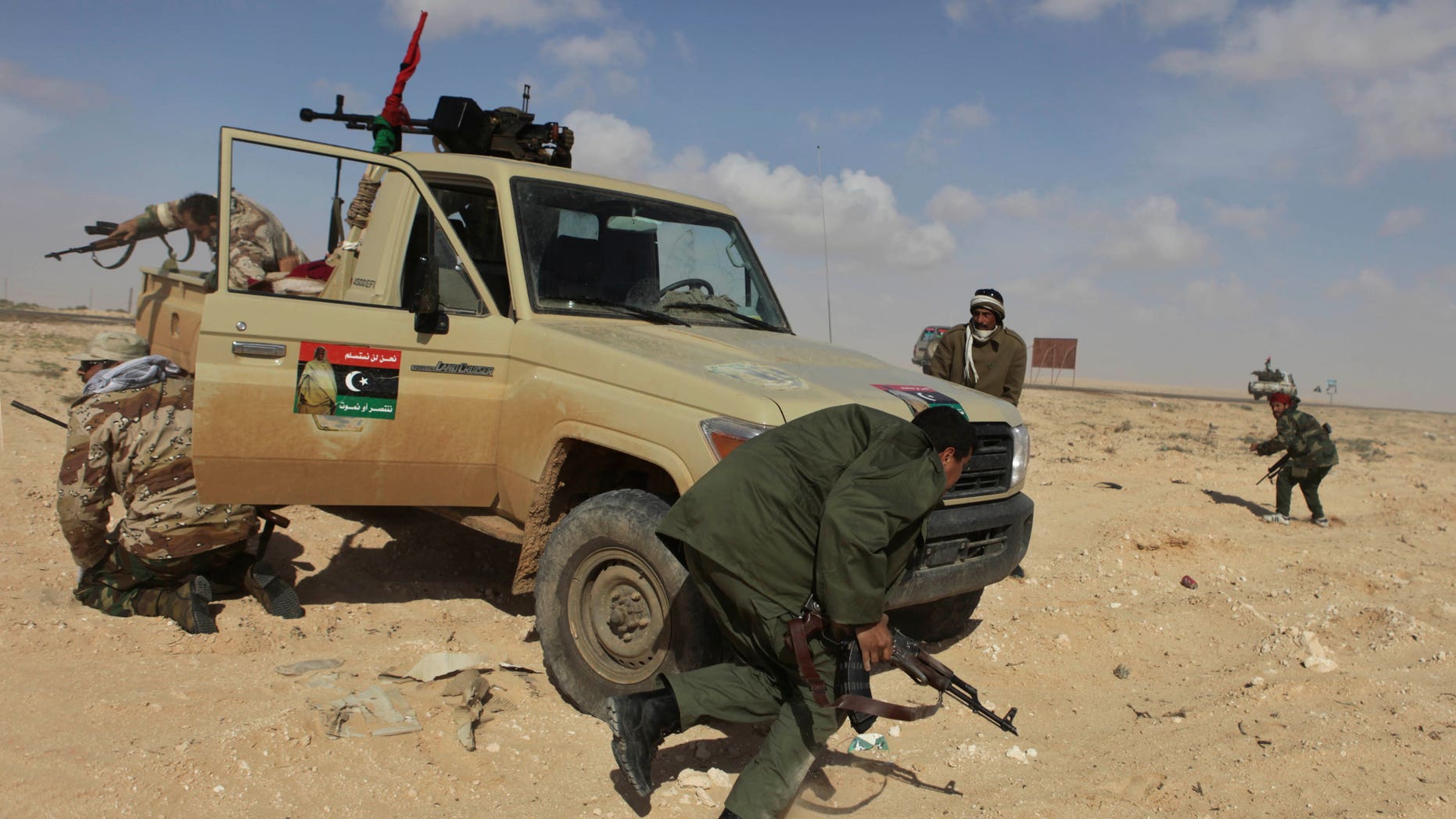 Omar el Keish decided to bring along an American flag when he recently attended a revolutionary rally in Benghazi, Libya.
The 57-year-old airline pilot waved the big fluttering fabric with both arms, and rallygoers smiled and flashed the V for victory sign at the sight of Old Glory, the Los Angeles Times reports.
"Libyans love America," Keish explained as he cut through a boisterous crowd that numbered in the tens of thousands. "They love the flag because it stands for freedom and democracy — exactly what they want for Libya."
In a region where America is often mistrusted and resented, rebel-held eastern Libya stands out as an island of pro-American sentiment. The ragtag forces that drove out Muammar al-Qaddafi security forces in February credit U.S. and NATO warplanes for rescuing Benghazi from a government counterattack in March.
According to the paper, America's popularity has risen further since July 15, when the U.S. formally recognized the rebel Transitional National Council as the sole legitimate representative of the Libyan people.
More American flags have begun to pop up at opposition rallies and outside shops. Some young men sport ball caps emblazoned with a small U.S. flag and the New York Yankees logo.
"I made a whole new supply of American flags after the U.S. recognition, and I've sold most of them already," said Mohammed Ali Harari, a tailor who sews and sells foreign flags at the Benghazi courthouse complex.
Keish said he lived in Southern California from 1976 to 1990, working as a flight instructor at John Wayne Airport in Santa Ana. He said he's proud to be Libyan — especially an anti-Qaddafi Libyan — but admires the freedoms and choices available in the United States.
"That's why I fly the flag — to support American-style freedoms that we all want here," he said.
Click for more on Libyans' love of the U.S. flag from the Los Angeles Times