In closing argument, prosecutor says it's clear Drew Peterson killed Kathleen Savio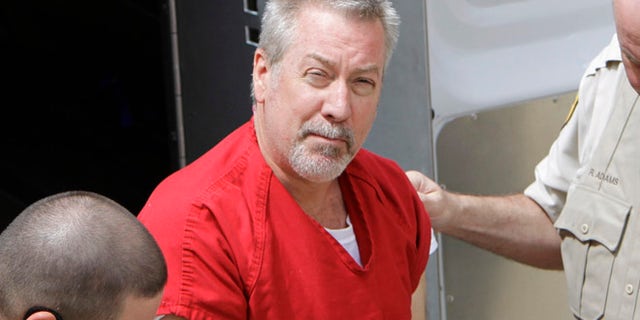 JOLIET, Ill. – Attorneys are delivering closing arguments at Drew Peterson's trial Tuesday, after which jurors will begin deliberations on whether the state proved the former Illinois police officer murdered his third wife.
The sides make their final pitches after five weeks of testimony about the 2004 death of Kathleen Savio, whose body was found in a dry bathtub of her suburban home outside Chicago with a gash on the back of her head.
The 40-year-old's death was initially ruled to have been an accident. Only after Peterson's fourth wife, 23-year-old Stacy Peterson, went missing in 2007 was Savio's body exhumed and her death reclassified as a homicide.
Prosecutors argued circumstantial evidence points to just one plausible explanation for Savio's death: that Peterson killed her.
Prosecutor Chris Koch delivered the state's closing. He implored that jurors find Peterson guilty.
The attorney repeatedly asked jurors to use their common sense – and everyday life experiences – to evaluate the evidence.
"It is clear this man," Koch said while pointing at Peterson, "murdered Kathleen Savio. She died at the hands of another person – and that person is the defendant."
The defense said not only is there no evidence tying Peterson to Savio's death, the state hasn't even proven that her death was murder.
"We don't even know when it happened," Joe Lopez, Peterson's defense attorney said. "They proved it was an accident; that's all."
"The framers of the constitution would barf on this evidence," Lopez said. "They lie. People lie for their own agendas."
Will County State's Attorney James Glasgow will do the rebuttal -- essentially the last word to jurors. The normally stone-faced Glasgow has shown flashes of anger at the trial, arguably the biggest of his career.
Peterson, 58, has pleaded not guilty to first-degree murder. If convicted, he faces a maximum 60-year prison sentence.
Prosecutors have been barred from telling jurors Stacy Peterson is presumed dead or that her husband is the lone suspect in her disappearance during testimony -- and they can't allude to it during closings.
Among the challenges for the prosecution will be to spell out clearly how jurors can convict Drew Peterson absent any physical evidence and with not a single witness placing him at the scene of the alleged crime.
The heart of the state's case is normally barred hearsay -- statements Savio made to others before she died and that Stacy Peterson made before she vanished. Illinois passed a law in 2008, dubbed "Drew's Law," allowing hearsay at trials in rare circumstances.
The hearsay in the prosecution's four-week presentation of 30-plus witnesses included friends and relatives of Savio who testified that Savio told them Peterson could kill her and make it look like an accident.
Prosecutors on Tuesday are also likely to remind jurors of testimony from Stacy Peterson's pastor, Neil Schori, who said she told him her husband got up from bed and left the house in the middle of the night around the time of Savio's death.
As part of their three-day case, Peterson's lawyers called Peterson's and Savio's 19-year-old son, Thomas Peterson, to tell jurors he has never believed his father killed his mom.
Click for more from MyFoxChicago.com
The Associated Press contributed to this report