Illinois Man Accused of Killing 3 Women, Taping Attack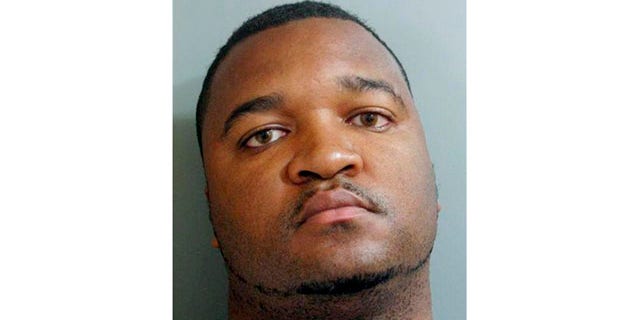 CHICAGO – Prosecutors said Wednesday that a suburban Chicago man charged with killing three young women, including two whom he met on telephone chat lines and a neighborhood teen he's accused of having videotaped sex with after her death, may have more victims.
Sonny Pierce, 27, of the Chicago suburb of Blue Island, faces three counts of first-degree murder. A judge ordered him held without bail during a court appearance Wednesday. A public defender who was in court with Pierce declined comment.
Cook County State's Attorney Anita Alvarez, in announcing the charges, pointed to a "pattern" of behavior that allegedly stretched for about a year before Pierce's arrest on another sexual assault. Authorities have not identified any victims besides the three at this time, but believe there could be more.
"We would like to hear from anyone out there who has had previous contact with Pierce or any other young woman who may have been potential victims, or any families who are missing a loved one," Alvarez said at a news conference.
Investigators said the body of one of the women Pierce is charged with killing has never been found, and it took nearly a year to identify the remains of a second victim. This leads those working the case to think there might be additional victims.
"It is our obligation to try to identify any other women who may have been victimized," Alvarez said.
Two of the young women were killed in August 2009. Prosecutors said Kiara Windom and Kimika Coleman, both 18, were slain within a span of about three weeks. Authorities allege Pierce lured both to his apartment, strangled them and dumped their bodies in alleys.
Alvarez said phone records show Pierce had conversations with both women. Windom's cell phone records show she and Pierce talked about 20 times, the prosecutor said.
Investigators first interviewed Pierce in 2009 in the slaying of Coleman. They said Pierce admitted he had sex with her but told them he dropped her off on a street corner in Blue Island and drove back home.
Pierce's name surfaced again in July of last year after investigators identified Windom's body and determined she, like Coleman, had talked with Windom on the phone.
Around the same time, Pierce was arrested on charges of sexually assaulting a 15-year-old girl. Authorities allege that he lured her into his car, drove her to his home, dragged her inside, choked her until she lost consciousness and sexually assaulted her.
The girl survived and authorities say she identified Pierce as her attacker. He was arrested a short time later.
Investigators made a chilling discovery when searching Pierce's home, according to court documents. They said they found a videotape believed to be from July 2, 2010, that shows Pierce having sex with the lifeless body of a young woman.
She was later identified as 17-year-old Mariah Edwards, who lived in the same suburb as Pierce, Alvarez said.
According to the court documents, Pierce admitted having sex with Edwards "despite her cries for help" in his apartment while other men looked on. Investigators said he told them he and the other men beat Edwards to death, put her body in a garbage bag and dumped it.
But authorities said Pierce has refused to say where the body was taken. No others have been charged.
In addition to the phone records, Alvarez said investigators have found DNA evidence linking Pierce to two of the slayings.
Alvarez also said the slayings, particularly the ones in which the victims allegedly met Pierce over the phone, underline concerns about the safety of young women.
"These are all young girls, and I think with the social media and network and chat lines it just reminds us how dangerous that is," she said.
Blue Island Man Charged with Raping, Killing 3 Women He Met Online, On Phone Chats: MyFoxCHICAGO.com