Illegal immigrants found locked in hot tractor-trailer in Edinburg, Texas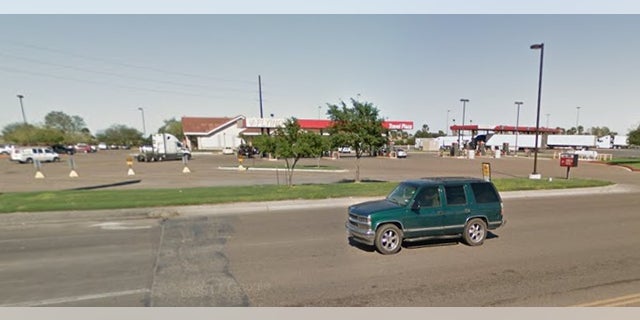 More than a dozen illegal immigrants were discovered trapped inside a tractor-trailer in Texas on Sunday.
The Edinburg Police Department said 17 immigrants were in the back of the trailer, KRPC reported. The locked trailer was in the parking lot of a "Flying J" convenience store, according to Fox 8.
A man and woman who oversaw that trailer have been detained and the U.S. Border Patrol is investigating, according to reports.
Officials said that the immigrants were from Mexico, Guatemala, Honduras and Romania, KRPC added.
Police were notified by a worried family member in Mexico who reported that a relative was locked inside a trailer that was getting to hot for those inside.
The trailer was discovered just a month after ten people were found dead in the back of a tractor-trailer in a Walmart parking lot in San Antonio as part of what investigators called a botched smuggling mission. The driver of that trailer was charged and could face the death penalty if convicted.