Illegal immigrant in controversial arrest pleads guilty to unlawful reentry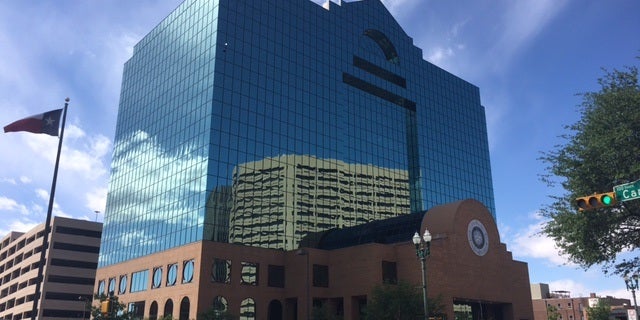 NEWYou can now listen to Fox News articles!
EL PASO, TEXAS – The illegal immigrant who was arrested in February after seeking a protective order from her boyfriend pled guilty to illegal reentry Friday, according to an agreement with United States attorney Richard Durbin.
"In this case, removal from the United States is presumptively mandatory," reads the agreement, a copy of which was obtained by KFOX.
SANCTUARY CITY MAYORS FIRE BACK AT TRUMP ADMINISTRATION'S THREAT TO CUT FED FUNDING
A new hearing will be held on April 13th.
Interest in Irvin Gonzalez's case hit the national level nearly overnight when she was arrested on Feb. 9 while walking into a courthouse to get a protective order.
ICE AGENTS DETAIN OREGON 'DREAMER,' LAWYER SAYS
It prompted local and federal lawmakers to ask the question: Even if she is an illegal immigrant, is it appropriate to arrest someone when they're walking out of a courthouse to get a protective order from an abusive boyfriend?
Lawmakers were also concerned about the fact that the affidavit didn't appear to match what happened. The original affidavit said she was arrested outside the courthouse. But security footage emerged which appeared to show a federal agent confront her inside and escort her out.
An amended affidavit was filed on Feb. 28 stating that she was confronted and escorted in the building but arrested outside.
Gonzalez has a criminal history in the United States. She has been deported six times and spent over a year in jail for crimes including domestic battery, illegal entry, and possession of stolen mail. The criminal history may have been extended had it not been for her illegal entry arrest, authorities say.
On Jan. 13, during a police interrogation, she admitted to a money order washing scheme. Gonzalez told police she and her boyfriend stole money orders from mailboxes, washed the names off with transmission fluid, added her boyfriend's name and deposited the money into his bank account.