Illegal immigrant, 24, took teen across state lines for sex, feds say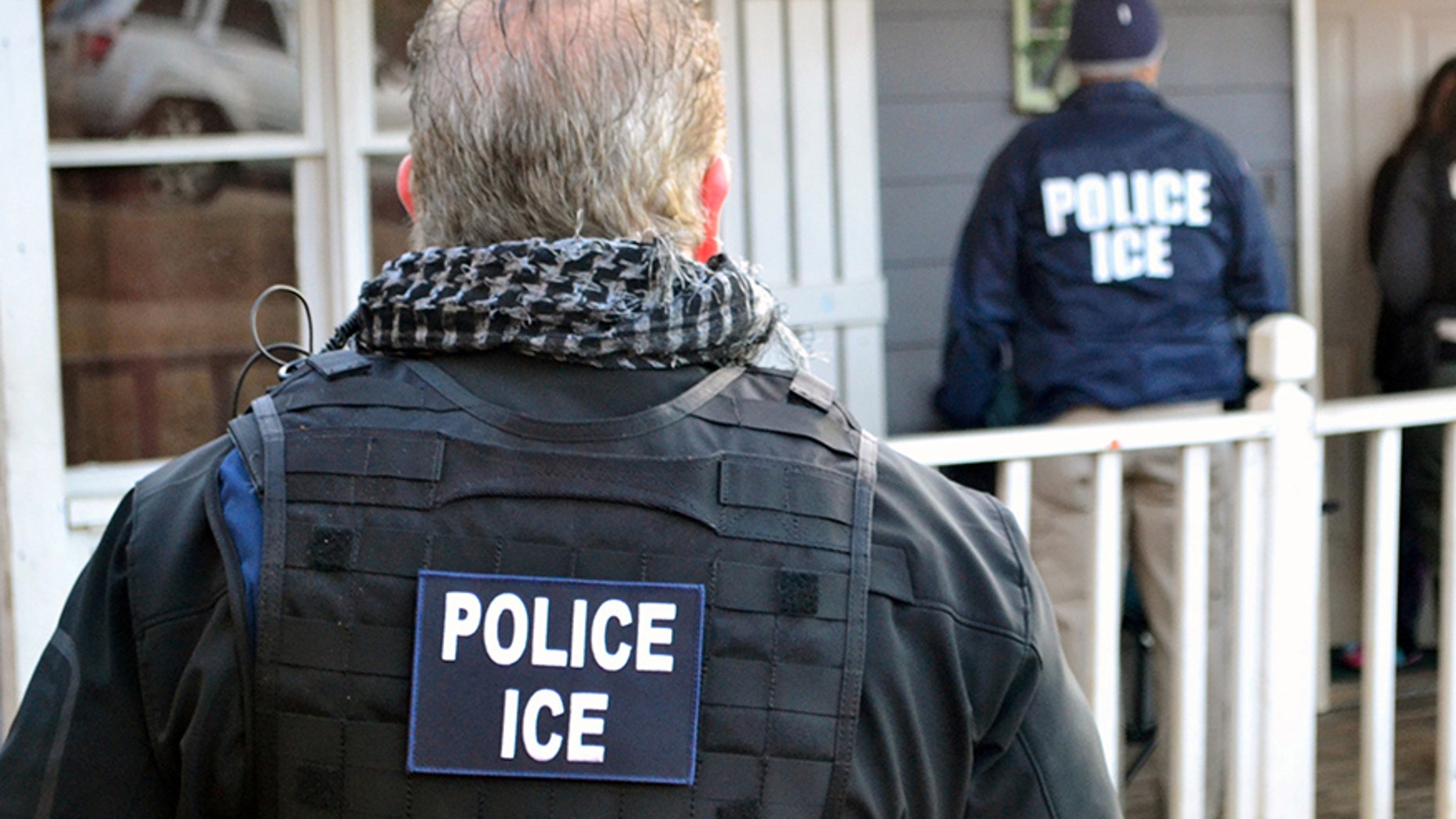 A 24-year-old illegal immigrant spent several weeks trying to romantically pursue a 15-year-old Texas girl, eventually kidnapping the teen -- a distant relative -- at her birthday party and taking her to Georgia for sex, prosecutors say.
Andres Castaneda-Guzman, of Mexico, pleaded not guilty to charges of kidnapping a minor and transporting her across state lines for the purpose of engaging in unlawful sexual activity. He was charged in the incident last week.
"This kidnapping and sexual assault of a minor is stunning," said U.S. Attorney Byung J. "BJay" Pak in a statement on Tuesday, adding that prosecuting violent crime, including child exploitation, is a top priority for the U.S. Department of Justice.
The teen told investigators Castaneda-Guzman moved to Texas from Georgia in August and she said she spent several weeks turning down his advances and he had become jealous and possessive.
Officials said Castaneda-Guzman's weeks-long pursuit of the teen came to head when he took her against her will from her birthday party in Terrell, Tex. on Sept. 3 at 1 a.m. The party had begun the previous evening and Castaneda-Guzman, who was allegedly a guest at the event, offered to take the teen to see some people who had been unable to attend the party, authorities said.
SHERIFF: INMATE CAUGHT AFTER 2ND JAIL ESCAPE WITHIN 3 WEEKS
Instead, Castaneda-Guzman drove her to Georgia, a U.S. Department of Homeland Security agent said in an affidavit.
It was about an hour later the teen's parents noticed she was no longer at the party and reported her missing. Party guests told responding officers the teen had been seen getting into Castaneda-Guzman's black Chevrolet Tahoe SUV.
"Soon thereafter, a friend told [the girl's family] that Castaneda-Guzman was taking [her] to Jonesboro, where [he] had previously resided," the agent stated in the affidavit, according to the Atlanta Journal-Constitution.
CONVICTED CHILD SEX TRAFFICKER RECEIVES 400 YEAR SENTENCE
The teen told investigators they stopped briefly at a trailer park in Jonesboro where Castaneda-Guzman's former in-laws live. She said one of the former in-laws caught her trying to use a cellphone to contact her family and removed the battery.
Authorities said Castaneda-Guzman then took the teen to a hotel in Stockbridge on the night of Sept. 3 and forced her to have sex with him.
"The next day, [he] took her to the home of one of his friends, and they remained there until [he] learned that police and [the teen's family] were looking for her," the Homeland Security agent stated.
The next day, Sept. 4, the teen's family arrived in Jonesboro and met with Clayton County police at the trailer park. Castaneda-Guzman's former in-laws allegedly contacted him and said police were looking for the teen.
ANTI-TRUMP STICKER SALES GROW AFTER TEXAS CONTROVERSY
Minutes later the teenager arrived by taxi. The driver told police he'd picked her up at a home in Forest Park.
The teen's mother told federal agents she had no reason to suspect or fear that Castaneda-Guzman would take her daughter and that her daughter did not have permission to leave home with him.
The Associated Press contributed to this report.