Iditarod dogs reach checkpoint after sleeping musher falls off sled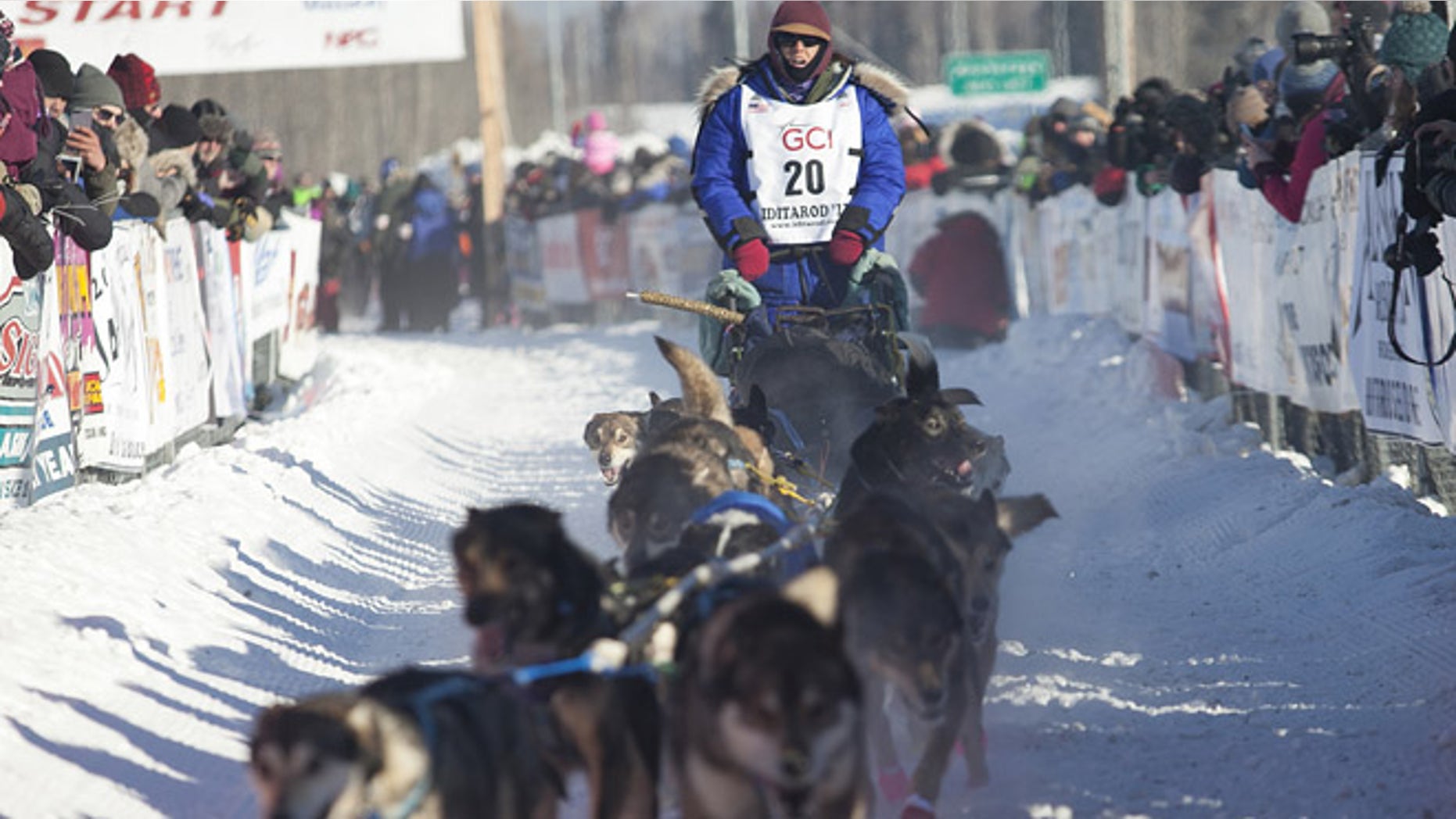 A participant in Alaska's Iditarod was left behind by his team of dogs after falling asleep during the race and falling off his sled.
The dogs made it to the next checkpoint without musher Lindwood Fiedler, 63, who only woke up when his face hit the frozen Yukon River overnight Thursday.
CUTE PUP ADOPTED BY MONASTERY MELTS HEARTS AROUND THE WORLD
The Iditarod website posted video of a man saying, "Where's Linwood?" as the camera scans the faces of the dogs.
The question was answered about an hour later after Fiedler hoofed it to the checkpoint.
DEAD SHARK FOUND IN SHOPPING CART IN FLORIDA WALMART PARKING LOT
He told Anchorage television station KTUU that he had been fighting to stay awake.
"I was doing a pretty good job, and then I lost," he said, laughing.
"I'll tell you one thing. From the minute my body left the sled until my face smashed into the snow, I was still asleep," he said.
Fiedler told the station he has fallen off his sled only a few times during his career. The last time it happened, he was awake, so he said, "Whoa," and his dogs stopped.
"I was really hoping for a repeat of that last night," he said. "You feel a little alone and naked walking down the Yukon River all by yourself in the middle of the night, looking at wolf tracks that every once in a while, you go, 'Hmm.'"
Fiedler checked in Ruby at 4:09 a.m. Thursday and was back on the trail at 11:37 a.m., race standings show.
He was currently in 27th place.
The winner of the nearly 1,000-mile race across Alaska is expected in Nome early next week. Racers set off from Fairbanks on Monday.
The Associated Press contributed to this report.